EquipmentShare completes acquisition of assets from six Trekker Tractor locations in Florida
Published by Aimee Knight, Editorial Assistant
World Pipelines,
---
EquipmentShare, a fast-growing nationwide equipment rental company powered by T3 technology, announced that it has completed an acquisition of equipment fleet and operations from six Trekker Tractor locations in the state of Florida including Miami, West Palm Beach, Orlando, Jacksonville, Tampa and Fort Myers.
Though the name "Trekker Tractor" will remain with the Trekker Group, a company established in 1955 that sells, rents and services major brands of construction equipment, substantially all of the assets and its operations at these locations will be rebranded and integrated into EquipmentShare's powerful technology platform. This includes the launch of CASE Power & Equipment of Florida – the new official CASE Construction Equipment sales and service channel based out of these six locations.
This move positions EquipmentShare for continued success as it introduces new employees and new customers to a new level of productivity, powered by the company's T3 technology.
"It's an honour to be able to join forces with these team members and build upon the outstanding reputation they've created in Florida," EquipmentShare CEO and Co-founder Jabbok Schlacks said. "This expansion will support the growing demand that we are experiencing in the region. A readily available fleet combined with a knowledgeable hardworking team already on the ground will accelerate our ability to bring a new tech-powered rental experience to more customers in the area. And we look forward to supporting the existing network of Trekker Tractor customers in the region with their equipment and service needs."
Trekker Group's founding partners are part of the legacy of Puerto Rico Wire Group, which was established in 1955 by Jose Cestero Jimenez and Sara Yordan Fonalleras. In 2010, Puerto Rico Wire Group's leadership founded Trekker Tractor in Florida. Trekker Tractor, which also serves the southeastern region of the United States, has been operated by three family generations. The assets and operations from the six locations newly acquired by EquipmentShare have served construction, utility and industrial customers in Florida – most recently as the flagship sales and service locations for CASE, as well as other brands.
"For the past 10 years, I've had the privilege of working with outstanding individuals at Trekker Tractor," Jose Cestero Ramirez, CEO of Puerto Rico Wire Group, said. "We have developed close relationships with our partners, brands and each other for the past 60 years. I have full confidence that those relationships will continue to flourish with this acquisition. Our employees have a long history of providing our customers with the absolute best experience possible, and now, our employees can help make history with a growing business forging a new path in the equipment industry."
The acquisition increases EquipmentShare's presence in strategically important markets in Florida. The newly acquired sites bring EquipmentShare's Florida presence to nine locations. At its new locations in Florida, EquipmentShare will provide next-generation equipment rental and service solutions as well as its T3 technology to customers, in addition to serving as an authorised equipment dealership under the name CASE Power & Equipment of Florida, the official CASE dealer in the region.
Read the article online at: https://www.worldpipelines.com/business-news/23122021/equipmentshare-completes-acquisition-of-assets-from-six-trekker-tractor-locations-in-florida/
You might also like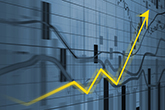 The emerging digital map of power and broadband cables, gas and water pipes and other underground infrastructure is set to grow the economy by £5 billion.