---
India plans to spend around US$10.2 billion on the expansion of its natural gas pipeline network across the country to raise the share of natural gas in the country's primary energy mix. However, India needs to address the key issues plaguing the country's pipelines sector to encourage natural gas demand and achieve its goal, says GlobalData, a leading data and analytics company.
GlobalData research reveals that the issues affecting the development of natural gas pipelines have led to low private sector participation in the Indian natural gas pipelines sector. State-owned companies such as GAIL (India) Ltd (GAIL), Indian Oil Corp Ltd (IOCL) and Oil and Natural Gas Corp Ltd (ONGC) dominate the country's natural gas pipeline landscape.
Soorya Tejomoortula, Oil and Gas Analyst at GlobalData, comments: "A major prerequisite for increasing natural gas demand is the creation of adequate pipelines infrastructure. Presently natural gas pipelines are not included under the infrastructure sector by the Indian government. Once the pipelines sector gets 'infrastructural status', it will be eligible to raise capital on easier terms for longer tenures from a variety of lenders such as insurance companies and pension funds."
Unbundling of transportation and marketing of gas is another major step required to increase private participation and develop the natural gas pipelines network. This will not only stop vertically integrated companies from gaining unfair advantage but also provides equal opportunities to all the companies and fosters competition.
Tejomoortula adds: "Though India has ample potential for natural gas consumption, it is not being translated into reality due to low availability of gas, inadequate infrastructure and high prices to end-users. This is in turn resulting in the inadequate pipeline capacity usage of the available pipelines, affecting operational efficiencies of natural gas pipelines and causing financial duress to pipeline operators."
Another important issue plaguing the Indian pipelines industry is the non-inclusion of natural gas under the Goods and Services Tax (GST) regime. It has led to varying tax rates on natural gas production and related value chain such as pipelines and retailing in different states. A lower and uniform tax rate on natural gas production, allied infrastructure for transportation and distribution will unlock the growth potential of the natural gas pipelines sector.
Tejomoortula concludes: "India plans to invest billions of dollars on the development of new natural gas pipelines without addressing the key issues. It remains to be seen how far the Indian federal government succeeds in achieving its plans to increase the natural pipeline network in the country."
Read the article online at: https://www.worldpipelines.com/business-news/23072019/globaldata-india-needs-to-address-key-issues-facing-pipelines-sector/
You might also like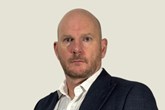 Bill Chilton has been announced as the new Diving Manager at the International Marine Contractors Association.