Consumer Energy Alliance joins national stakeholders in asking Congress for balanced infrastructure policies
Published by Aimee Knight, Editorial Assistant
World Pipelines,
---
Consumer Energy Alliance joined other national stakeholders in a letter to the House Committee on Transportation and Infrastructure appealing for balanced policies to ensure the country can build the critical energy, transportation, water and other infrastructure needed to generate jobs, accelerate the post-COVID economic recovery and bolster American competitiveness.
CEA and 17 groups representing a cross-section of businesses, industries, and consumers signed the letter to Committee Chairman Peter DeFazio and Ranking Member Sam Graves:
"(W)e write you today to show our commitment to finding common ground and helping address many of the important challenges we must overcome to get our country moving as it continues to recover from the economic impacts of COVID-19. We stand ready to work with you to develop the vital infrastructure we need, help streamline vital priorities and ensure water resources are effectively managed while maintaining protections for the environment."
"Despite the hopeful and unifying tone set at the Inauguration, we are concerned about ongoing regulatory delays and excessive red tape that are hindering recovery efforts needed to rebuild crumbling infrastructure. Ultimately, this will stall America's footing in a globally competitive marketplace. Such uncertainty could further erode our ability to build new clean energy and transportation projects and grow America's workforce."
The letter raises concern about the "specter of revisiting the sweeping regulatory scope of the Waters of the US Rule" by altering US Army Corps of Engineers rules, as well as the "negative economic ripple effect" the cancellation of energy pipelines has caused.
"Other existing projects already in the ground and operating face the risk of additional shutdowns that could cause further chaos for fuel and electricity markets nationally, and price uncertainty for our manufacturers. As we just witnessed with the impact of severe weather on the Texas energy market, the country should not limit the energy being delivered to homes and businesses."
Please click here for the letter.
Signers:
Association of Oil Pipe Lines
Consumer Energy Alliance
Colorado Farm Bureau
Energy Equipment and Infrastructure Alliance
Florida Chamber of Commerce
Florida Hispanic Chamber of Commerce
Hispanic Policy Group
Indiana Chamber of Commerce
Kentucky Chamber of Commerce
Kentucky Oil and Gas Association
Michigan Chamber of Commerce
Natural Gas Supply Association
New Mexico Cattle Growers Association
New Mexico Chamber of Commerce
New Mexico Farm and Livestock Bureau
New Mexico Wool Growers Association
North Carolina Chamber of Commerce
Ohio Chamber of Commerce
Read the latest issue of World Pipelines magazine for pipeline news, project stories, industry insight and technical articles.
World Pipelines' March 2021 issue
The March 2021 issue of World Pipelines includes: a regional report on pipeline projects in Asia-Pacific; a summary of the latest and best construction equipment courtesy of the annual Heavy Equipment Review; a welding-focused Q&A; and technical articles on hot tapping, sustainable steel and decommissioning.
Read the article online at: https://www.worldpipelines.com/business-news/23032021/consumer-energy-alliance-joins-national-stakeholders-in-asking-congress-for-balanced-infrastructure-policies/
You might also like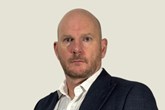 Bill Chilton has been announced as the new Diving Manager at the International Marine Contractors Association.