---
Cenovus Energy Inc. has been operating its oil sands facilities at reduced production rates and is storing excess barrels in its reservoirs in response to wider than normal light-heavy price differentials and recent pipeline capacity constraints as well as the slow pace of the ramp-up in crude-by-rail export capacity in Alberta.
"When Canadian heavy oil is selling at a wide discount to West Texas Intermediate due to transportation bottlenecks, we have significant capacity to store barrels in our oil sands reservoirs to be produced and sold at a later date when pipeline capacity improves and differentials narrow," said Alex Pourbaix, Cenovus President & Chief Executive Officer. "As a prudent response to the current transportation and pricing environment, we've been operating our Christina Lake and Foster Creek facilities at reduced production levels since February while continuing to inject steam at normal rates."
While this strategy may result in fluctuating production from month to month, Cenovus continues to expect full year oil sands volumes for 2018 to be within the company's guidance range of 364 000 - 382 000 bpd. Cenovus anticipates first quarter oil sands production of between 350 000 - 360 000 bpd.
"We're taking steps to respond to a critical shortage of export pipeline capacity in western Canada that is beyond our control and is having a negative impact on our industry and the broader Canadian economy," said Pourbaix. "These transportation challenges faced by our industry clearly demonstrate the urgent need for approved pipeline projects in Canada to proceed as soon as possible."
To further mitigate the impact of current pipeline constraints and discounted heavy oil pricing, Cenovus is evaluating opportunities to optimise the scheduling of maintenance at its oil sands facilities. The company is also in ongoing discussions with rail providers to resolve a shortage of locomotive hauling capacity that is preventing Cenovus from fully realising the benefits of its Bruderheim crude-by-rail facility.
Cenovus also expects its first quarter results will be impacted by planned maintenance activity currently underway at the company's two US refineries jointly owned with Phillips 66, which operates the facilities.
Read the article online at: https://www.worldpipelines.com/business-news/23032018/cenovus-energy-responds-to-pipeline-constraints-in-canada/
You might also like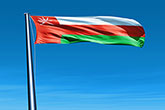 Oman's OQ Gas Networks announces price for gas pipeline business IPO.