---
A subsidiary of Plains All American Pipeline, L.P. (PAA) yesterday announced the successful conclusion of the recent open season for its Cactus II pipeline, a new pipeline system with an initial capacity of 585 000 bpd extending from the Permian Basin to the Corpus Christi/Ingleside area.
Cactus II pipeline capacity is fully committed with long-term third-party shipper contracts totaling 525 000 bpd, composed of 425 000 bpd of long-term minimum volume commitments and an additional 100 000 bpd of commitments associated with long-term acreage dedications. Approximately 60 000 bbls per day is reserved for walk-up shippers. Affiliates of certain third-party contracted shippers have options (exercisable no later than mid 2018) to participate as joint venture partners for up to 35% of Cactus II. PAA is expected to retain 65% ownership and will serve as operator.
The Cactus II pipeline system will have origination points at Orla, Wink, Midland, Crane and McCamey, Texas and will be capable of transporting multiple quality segregations. The system includes a combination of capacity on existing pipelines and two new 26 in. pipelines and is expandable to approximately 670 000 bpd through the addition of incremental pumping capacity. The first new pipeline will extend from Wink to McCamey, Texas, and the second new pipeline (which is expected to be owned within the Joint Venture) will extend from McCamey to the Corpus Christi/Ingleside area, and have flexibility to access multiple docks.
The capital cost of the two new pipelines is expected to total approximately US$1.1 billion, with PAA's portion representing approximately US$700 to US$750 million, which amount was included in PAA's capital plan disclosed earlier this month and assumes exercise of the third party options to participate in the joint venture. Permitting, right-of-way and procurement activities are underway, and the pipeline system is targeted to be operational in the 3Q19.
Read the article online at: https://www.worldpipelines.com/business-news/23022018/plains-all-american-pipeline-announces-cactus-ii-pipeline-is-fully-committed/
You might also like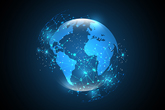 This year's COP28 President Sultan Ahmed Al-Jaber has called on global oil and gas companies to do more to achieve climate goals.