---
Audubon Field Solutions, an affiliate of Audubon Companies and an industry-leading provider of field and pipeline services for the oil and gas, petrochemical, refining, transmission, and power generation markets, recently expanded offices in Midland, Texas, W. Monroe, Louisiana, and Birmingham, Alabama.
"This move represents an exciting development for Audubon Field Solutions," noted Bryan McDonald, President of Audubon Field Solutions. "Our team has grown steadily since early 2017. Our new locations in Texas, Louisiana, and Alabama affirms our commitment to current and prospective customers in the region and will enable Audubon Field Solutions to continue its focus on providing industry-leading integrated pipeline engineering services throughout the remainder of 2018 and beyond."
Audubon Field Solutions' growing client base has prompted the firm to expand its range of services from construction management, surveying and mapping, to fully integrated pipeline services, including pipeline engineering, pipeline integrity management, pipeline inspection, right of way, environmental, and 3D scanning services.
"The cities of Midland, W. Monroe, and Birmingham are home to many of our pipeline clients," added Max Hengst, Vice President of Pipeline Engineering. "By expanding our team in these regions, we are able to provide the experience and expertise to support our existing customers and accommodate new growth as we expand our engineering and integrated field services for FERC regulated pipeline projects in the midstream and transmission sectors."
About Audubon Field Solutions
Audubon Field Solutions, an affiliate of Audubon Companies, provides integrated pipeline and field services to the oil and gas, petrochemical and refining, and power generation industries. From pipeline engineering, survey and mapping to technical and construction management services, the company helps clients achieve their business goals while ensuring the safety of people and the environment. With deep knowledge of pipelines and facilities and a proven track record of project delivery success, the company delivers innovative and flexible solutions – safely, on schedule, and within budget.
Read the article online at: https://www.worldpipelines.com/business-news/22102018/audubon-field-solutions-to-meet-demand-for-integrated-pipeline-services/
You might also like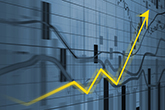 The emerging digital map of power and broadband cables, gas and water pipes and other underground infrastructure is set to grow the economy by £5 billion.