Axora unveils major report into digital trends in global oil and gas industry
Published by Aimee Knight, Editorial Assistant
World Pipelines,
---
Axora, the digital solutions marketplace for industrial innovators, has published a major new report into digital trends and key growth drivers in the global oil and gas industry. The Axora 2021 Innovation Forecast: Oil and Gas is based on a survey of 150 senior decision makers worldwide, as well as interviews with small and large operators alike. The findings reveal that while some digital progress has been made, more still needs to be done to prepare for the energy transition.
"As the oil and gas sector emerges from the COVID-19 pandemic, price wars and cybersecurity attacks, the importance of digital transformation has never been more apparent," said Ritz Steytler, CEO, Axora. "Our report shines a light on the experiences of small, medium and large-sized oil and gas companies, revealing trends like AI and digital oilfields, that will enable operators to focus their digital efforts as energy requirements soar in line with the post-Covid economic recovery and the increasing demands of the net zero ambition."
Below are some of the key findings of the survey:
It's no longer about formulating digital transformation strategies, it's about executing them
99% of survey respondents said technology and innovation were critical to their organisation's survival and most respondents (55%) said they were at an advanced stage of implementation. Decision makers in Brazil were most likely to see themselves as advanced, followed by those in North America. Respondents in the Middle East and Europe saw their companies as lagging.
89% of respondents say they invested more in digital transformation over the past year, but most companies are still only spending 1 - 5 % (except for North America which is up to 20%).
Cybersecurity is seen as the biggest individual barrier to investing in digital technology (by 45% of respondents), followed by lack of IT infrastructure to handle data generated by digital solutions (41%). However, 61% of respondents reported facing issues due to either a lack of in-house skills or a company culture resistant to technical innovation These skill shortages and cultural barriers were most prevalent among European companies.
A digital foundation must be established so it can deliver value as the energy transition gathers momentum
Business sustainability is seen as the most important concern over the next three years, with 39% of respondents ranking it as a top-three priority.
38% of respondents cited digital technology investment as top-three priority for their organisation over the next three years, a close second to business sustainability.
In three to five years, investing in digital technology is forecast to become the most popular priority, overtaking business sustainability. This shows the perceived increase in technology's importance as the energy transition approaches.
Over the next three to five years, creating digital oilfields, boosting acquisition and use of renewable energy, and reducing greenhouse gas emissions become increasingly important priorities for oil and gas companies.
There's a favourable view of digital deployments to date
76% of respondents said they have deployed cloud-based platforms to some extent.
The most popular application was monitoring upstream oil production, with 81% of respondents saying they were at some stage of deployment. Inspecting installations remotely came in second place (78%).
Mid-size companies are excelling at digital transformation, but small players have time to catch up
On average, mid-sized companies with 250 to 999 employees are seeing the most widespread benefits from technology. 38% of the workforce on average has started seeing benefits from digital technologies in companies with between 250 and 999 employees.
Companies with 1000 to 2999 employees reported the lowest percentage of the workforce seeing benefits from all technologies and from every application.
The smallest companies surveyed (50 to 249 employees), compared with their mid-size and larger peers, are experiencing more widespread benefits from digital solutions used to monitor gas leaks and reserve volumes.
"Mid-sized companies, by definition, are more agile and nimble. There aren't multiple layers of approvals to go through, and they don't have legacy tech systems and architecture to deal with, so they're not constrained by many things large companies have." Sergey Sushentsev, Managing Director and Partner, BCG Digital Ventures.
AI is viewed as the greatest growth opportunity for oil and gas companies
55% of key decision makers see AI as the biggest growth driver over the next five years
Companies with 250 to 499 employees are most likely to see strong potential from AI over the coming year – 70% of respondents from businesses of that size predicted it would offer the greatest growth opportunities.
Companies that have deployed AI are quickly pushing it throughout the organisation – it's penetrating faster than other technologies.
You can't go it alone to achieve digital transformation success
73% of respondents said a partner – either generic or industry-specific – had the biggest influence on their organisation's digital technology adoption.
99% of respondents said they would benefit from a digital transformation community.
"A clearly articulated, well-thought-out digital strategy is clearly key to leaders at oil and gas organisations," added Jack Ingram, VP Corporate Development, Energy Council. "Now, working together as a sector is critical when it comes to realising digital's full potential and supporting the energy transition."
Ritz Steytler concluded: "It's good to see that many oil and gas firms have taken the first steps to digitally transform their businesses. However, it's clear from our research that partnership and information sharing will be vital for de-risking digital transformation so that companies are positioned for the future."
Read the latest issue of World Pipelines magazine for pipeline news, project stories, industry insight and technical articles.
World Pipelines' June 2021 issue
The June issue of World Pipelines includes a regional report on Russia's most prominent oil and gas pipeline projects, as well as technical articles on design standardisation (Burns & McDonnell), corrosion (Tesi S.p.A.), hydrogen blending in pipelines (ILF) and much more. Don't miss the dedicated Coatings Q&A on p. 23, with Winn & Coales International Ltd.
Read the article online at: https://www.worldpipelines.com/business-news/22062021/axora-unveils-major-report-into-digital-trends-in-global-oil-and-gas-industry/
You might also like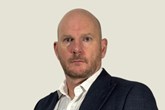 Bill Chilton has been announced as the new Diving Manager at the International Marine Contractors Association.