---
Texo CFS is pleased to announce that it has been awarded the contract to fabricate and build a series of innovative new subsea seabed clearance systems, replacing existing plough designs.
The ROGE RAKE is a pioneering seabed rake system, designed by Atlantic Marine and Ardmore Craig working in partnership with ROGE Systems Ltd.
The system is designed for site clearance of subsea boulders and debris removal. The route clearance system is used for pre-trenching and seabed levelling in advance of cable laying and leg deployments.
Texo CFS were awarded the contract following a competitive tendering process; being selected specifically for their successful track record in fabricating complex and innovative subsea components.
Captain Paul Crowther, Managing Director, Atlantic Marine and Aviation LLP said: "The ROGE RAKE is a game-changer for subsea site clearance and seabed levelling. The operational benefits of the rake are many over the existing ploughs; most especially the reduction in fuel burn, as much as 50%. Moreover, the reduced environmental seabed damage is paramount. The majority of the seabed and seabed creatures such as crustaceans and their environments can pass through the teeth and under the blades."
Paul added: "Texo CFS has an excellent reputation in the sector. Their strong fabrication, quality assurance and project management capabilities were the key factors in awarding this contract."
Andrew Robson, Managing Director, Texo CFS commented: "We are delighted to have won this prestigious contract. It is another example of world-leading marine projects being fabricated in the North East. We are looking forward to delivering the first of a series of ROGE RAKE systems to Atlantic over the next year."
About the rake system
Prior to the installation of cables, pipelines and offshore installations/platforms and turbines the seabed must be cleared of obstacles and debris to permit the use of cable ploughs and jack up legs. This involves the removal of boulders and debris on those routes.
The ROGE RAKE system combines all existing technologies into a single tool. The new patented technology creates a reduced cost and increased efficiency solution for seabed clearance. The new boulder rake requires reduced towing power and therefore reduced fossil fuel burn, and reduces the impact to the seabed by the use of spaced teeth which travel through the seabed in a similar way to an excavator bucket teeth could be pulled through sand or mud, catching the boulders and debris and moving them up into the flat blades of the rake, and off away to the sides.
Companies involved
Atlantic Marine provide specialist offshore ship charter and subsea equipment hire on a crewed 'vessel only', or 'vessel-plus-services' charter basis to offshore contractors. Atlantic Marine are an operator of ROGE ROV systems, with a long track record of successful projects and many systems available.
Texo CFS are the marine fabrication division of Texo Group, a leading integrated asset services company.
Texo CFS, provide full class approved fabrications, vessel mobilisation and demobilisation services, and a complete turnkey engineering solution to the marine, oil and gas and renewables sectors. The company operates from its existing and strategically placed fabrication facility alongside the River Tyne, with an additional and extensive facility currently under construction at the Port of Blyth.
Read the article online at: https://www.worldpipelines.com/business-news/21112018/texo-cfs-to-fabricate-subsea-boulder-and-debris-rake-system/
You might also like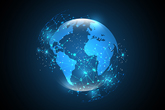 This year's COP28 President Sultan Ahmed Al-Jaber has called on global oil and gas companies to do more to achieve climate goals.