Onshore oil and gas pipeline report released
---
Visiongain has recently released an extensive and detailed 357 page report, which suggests that onshore oil and gas pipeline infrastructure will experience CAPEX of US$68.7 billion in 2016. The report is called the Onshore Oil & Gas Pipelines Market Report 2016-2026.
Market scope
Oil and gas pipelines essential for hydrocarbon transportation and distribution, and are required to ensure the smooth operation of the energy industry.
The market is currently experiencing a number of important changes, with economic and population growth developing countries, such as China and India.
Therefore, there is a rapidly growing need to expand pipeline infrastructure. Moreover, North America is experiencing a renaissance in domestic production, which is leading to investments in pipeline projects.
The report represents a significantly expanded scope, with freshly analysed conclusions and content – including a 106 page database of major existing pipelines in each region, analysis of 11 leading national markets, seven regions, a description of major geopolitical trends, analysis of the factors leading to the oil price collapse, and an analysis of the oil price's relevance to the pipelines market.The report includes in-depth discussions of five of the largest market uncertainties: analysis and scenario forecasts relating to the oil price fall, Argentina shale possibilities, Colombian peace negotiations, Mexican constitutional reform and violence in Iraq.
Visiongain's Onshore Oil & Gas Pipelines Market Report 2016-2026 report responds key questions, including:
Where are the oil & gas pipelines market opportunities?
When will the oil and gas pipelines market grow?
Which oil and gas pipelines application submarkets will flourish from 2016-2026?
Where are the regional oil and gas pipelines market opportunities from 2016-2026?
Where are the major oil and gas pipelines contracts, projects and programmes?
Who are the leading oil and gas pipelines companies?
What are the factors influencing oil and gas pipelines market dynamics?
Read the article online at: https://www.worldpipelines.com/business-news/21092016/onshore-oil-and-gas-pipeline-report-released/
You might also like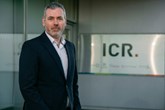 ICR Integrity announces the appointment of Ross McHardy as Group Director.