---
Underwater engineering and technology company Sonardyne International Ltd has announced the appointment of Stephen Auld as its new Global Business Manager for Subsea Asset Monitoring.
Stephen, who joined Sonardyne in June 2017, takes over the role from Stephen Fasham, who has been promoted to a newly created role within the business, focussing on growth and investment opportunities.

Stephen Auld
Asset monitoring is increasingly critical to oil and gas companies' ongoing safe and profitable operation of offshore infrastructure, which, in a growing number of cases, is operating for longer than it was originally designed for.
Sonardyne's portfolio of acoustic positioning, sonar imaging, data logging and wireless communications technologies is already well established in the offshore energy sector across a range of applications, including leak detection, riser monitoring, reservoir surveillance and pipeline creep.
"Subsea asset monitoring is a growing market and one where we can offer customers more," says Stephen. "Our technology is being used for a whole range of projects in this area that are diverse both geographically (from Brazil to Australia via West Africa) and in terms of how our technology is used. Our Sentry product is a great example. It's a sonar that is able to detect and classify oil or gas seeps down to 0.1 bpd at ranges of up to 500 m. We can take the first in class results that we've had with these technologies further, helping clients to operate safely and cost-effectively."
Before joining Sonardyne last year, Stephen was Business Development Manager at Liquid Robotics Oil and Gas, which was a joint venture between oilfield services company Schlumberger and Liquid Robotics Inc. Before joining Liquid Robotics, Stephen was Managing Director at CodaOctopus Products Ltd.
Read the article online at: https://www.worldpipelines.com/business-news/21082018/sonardyne-makes-new-appointment-for-subsea-asset-monitoring/
You might also like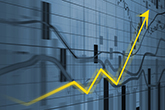 The emerging digital map of power and broadband cables, gas and water pipes and other underground infrastructure is set to grow the economy by £5 billion.