---
Valmet entered into an agreement on 14 July 2023 to acquire the Process Gas Chromatography business of Siemens AG. The value of the acquisition is €102.5 million on a cash and debt-free basis subject to customary adjustments. The acquisition is estimated to be completed on 1 April 2024 at the earliest, upon completion of carve-out measures and customary closing conditions.
The Process Gas Chromatography business of Siemens AG is a market leader with its Maxum II Gas Chromatograph platform, systems integration, and customer services offering. Gas Chromatographs are used to measure the chemical composition in gases and evaporable liquids in all stages of production. With deep customer process knowledge in chemicals, LNG, refining and biofuels, the business provides critical process insights to support its customers in ensuring and improving quality, sustainability, and safety worldwide. In 2022, net sales of the business amounted to approximately €120 million and pro-forma adjusted EBITDA margin was approximately 10%. The business employs around 300 people, and its main locations are in the USA, Germany, and Singapore.
The acquisition is in line with Valmet's strategy and will further strengthen Valmet's automation segment and process automation offering with process industry gas chromatograph and process analyser systems offering. It also strengthens Valmet's automation systems business footprint in North America, Asia-Pacific, and Europe. Valmet and Siemens will work closely together over the coming months to ensure a smooth transition, thereby maintaining a strong customer orientation and operational continuity. The acquired business is planned to be integrated into Valmet's automation systems business line as a separate business unit.
"Siemens' Process Gas Chromatograph Maxum II products, systems and services offering complements well Valmet's existing automation offering, industry reach and expertise. The Maxum brand is widely known in process industries and the products are used extensively by the world's leading industrial customers. Also, the large installed base provides further service opportunities and business stability. The business is planned to form a globally-lead business unit within the automation systems business line and has a joint customer base also with Valmet's Flow Control business line. With this set-up, supported by Valmet's strong functions, we see opportunities for further profitable growth in this business. We look forward to welcoming the new colleagues from Siemens to Valmet," says Emilia Torttila-Miettinen, President of the automation systems business line.
"Today marks a new chapter in our 60-plus-year history of providing world-class gas chromatography products, solutions, and services to process industry customers around the world. By joining the Valmet team, we are excited to be partnering with an organisation that shares many synergies with our gas chromatography and integration business, and a clear focus on employees and customers. We all are looking forward to exploring the many positive opportunities this partnership can bring going forward," says Glen Irving, CEO, Siemens Gas Chromatograph and Integration Business.
Valmet has in recent years successfully expanded its automation segment through the merger with Neles in April 2022 and the acquisition of NovaTech's Process Solutions business in January 2023.
Read the latest issue of World Pipelines magazine for pipeline news, project stories, industry insight and technical articles.
World Pipelines' July 2023 issue
Here's a preview of the July 2023 issue of World Pipelines: the keynote article focuses on pipeline activity in South America; technical articles cover compressors, pipeline mapping and welding; and there's insight into CO2 transport and HDD best practice.
Read the article online at: https://www.worldpipelines.com/business-news/21072023/valmet-acquires-process-gas-chromatography-business/
You might also like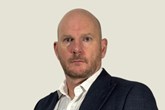 Bill Chilton has been announced as the new Diving Manager at the International Marine Contractors Association.