---
NDT Global announced today the launch of its refreshed corporate brand. The rebranding exercise follows a fulsome strategic review by the company in the wake of new ownership, with NDT Global having joined the Eddyfi/NDT Group in February 2020.
Today, with nearly 650 employees worldwide, NDT Global is the leading provider of ultra-high-tech diagnostic inspection solutions, advanced data analysis and integrity assessment services for ensuring the safety and longevity of energy-sector infrastructure assets.
Recognised as the forerunner in ultrasonic inspection technologies comprising Pulse Echo, Pitch-and-Catch and Phased Array, as well as Acoustic Resonance (ART Scan) methodologies, the company also deploys a range of non-ultrasonic technologies, such as Inertial Measurement Units, with more under development.
Martin Theriault, CEO of Eddyfi/NDT and President of NDT Global, describes the company's strategic realignment: "With recent acquisitions having added to the strength and scope of our inspection, data analysis and integrity assessment capabilities, we are determined to enlarge our offering, in tandem with opening new markets. We are also determined to maintain our commitment to product leadership, while at the same time acknowledging feedback by making agility and customer focus new priorities."
"This rebranding initiative has been many months in the making and is a key part of our company's ongoing growth strategy and leadership vision. We are supported by an increasingly talented global workforce, enhanced technologies and an unprecedented capacity to innovate. We believe our brand should highlight the augmented value we deliver, together with our renewed goals and promises," adds Nathan Leslie, NDT Global's Vice President of Products & Marketing.
The company's corporate purpose has been defined as follows: NDT Global is committed to enabling a safer world for people, business and nature, by providing the best diagnostic data to drive decision-ready insights.
The new logo captures the updated brand identity in its balancing of blue (business) and green (environment), as well as technology (straight edges) and nature (curved contours, leaf shape). The two arrows meeting in the middle suggest a 'handshake' between partners. The tagline below is an expression of the company's Brand Promise: The Power of Clarity refers to the fact that only the best technology can capture the best data, to drive the best decisions, leading to the best outcomes — for business, people and the environment. So asset owners can be confident they are taking the right actions, backed by The Power of Clarity.
In addition to its new logo and brand signature, the company is launching a redesigned website, updates to its social media channels, sales and marketing collateral, and more.
Read the latest issue of World Pipelines magazine for pipeline news, project stories, industry insight and technical articles.
World Pipelines' July 2021 issue
The July issue of World Pipelines includes a regional report on China's major oil and gas pipeline projects, as well as technical articles on surface preparation, welding, vacuum lifting, inline inspection and more. Don't miss our annual Pigging Services Directory, showcasing the latest in pigging products and services, along with pigging project updates.
Read the article online at: https://www.worldpipelines.com/business-news/21072021/ndt-global-announces-refreshed-corporate-brand/
You might also like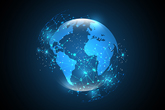 This year's COP28 President Sultan Ahmed Al-Jaber has called on global oil and gas companies to do more to achieve climate goals.