Philippe Guillemot replaces Edouard Guinotte as Chairman and CEO of Vallourec
Published by Sara Simper, Editorial Assistant
World Pipelines,
---
Further to the completion of an external selection process by a special committee of the Board of Directors, the Appointments and Governance Committee has decided to select Mr. Philippe Guillemot for the purpose of succeeding to Mr. Edouard Guinotte as Chairman and CEO of Vallourec. Vallourec's Board of Directors met on 20 March 2022 and appointed Philippe Guillemot for a four-year term, effective immediately.
Philippe Guillemot was until recently CEO of Elior Group. Prior to this, he had been COO at Alcatel-Lucent and CEO and Board Member at Europcar.
Philippe Guillemot will be responsible for accelerating the execution of the Company's comprehensive strategic plan to focus on 'value over volume' and dramatically lower the break-even point of the company by a relentless focus on cost reduction, operational efficiency as well as new commercial practices to allow the company to pursue profitable growth. Once this process is completed by the end of 2023, Vallourec will have been transformed and will be better equipped to manage through a full business cycle evolution.
The nomination of Philippe Guillemot as a Member of the Board of Directors will be put forward for approval during the upcoming Annual General Meeting of the shareholders.
Information relating to the conditions of the termination of the functions of Edouard Guinotte and the proposed remuneration of Philippe Guillemot will be made public in accordance with applicable regulation and the recommendations of the corporate governance code AFEP-MEDEF.
Pierre Vareille, Vice-Chairman of the Board of Directors and Lead Independent Director said: "The Board has carried out this selection process in accordance with best practices in the governance field. Philippe Guillemot has all the qualities required to lead the Vallourec group in the execution of the Company's transformation. We are extremely excited to have Philippe Guillemot join Vallourec. His extensive experience in leading numerous industrial companies and his strong ability to deliver value-creating strategic actions will be instrumental in executing on the next chapter in Vallourec's distinguished history."
He added: "The Board of Directors warmly thanks Edouard Guinotte for his commitment and selfless dedication to Vallourec for more than two decades. Edouard Guinotte became Chairman of the Management Board in March 2020 and then Chairman and CEO as from 1 July 2021 during an extremely challenging period for the industry and the Company. Through this difficult period and then through a very successful and comprehensive balance sheet restructuring in June of 2021, he led the Company with the highest degree of professionalism, personal commitment and determination. All stakeholders owe him a debt of gratitude for his service and leadership of the Company. We wish him well and we have no doubt he will achieve continued success in his future endeavours."
Philippe Guillemot, new Chairman and CEO of Vallourec, declared: "I am honoured and proud to serve as Chairman and CEO of Vallourec, an iconic global industrial company, which has a very distinguished engineering culture, to accelerate and extend its transformation and serve the renewed needs of our current and future customers in all our geographies. With the confidence of the Board of Directors and alongside the Vallourec management team, I will be committed to the acceleration of the Company's transformation which will generate significant near-term improvements to profitability and cash flow. Meanwhile, I will increase Vallourec's focus and commitments to energy transition opportunities and on identifying and executing on new profitable growth opportunities."
Read the article online at: https://www.worldpipelines.com/business-news/21032022/philippe-guillemot-replaces-edouard-guinotte-as-chairman-and-ceo-of-vallourec/
You might also like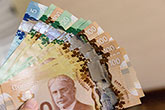 Trans Mountain Corp applies to regulators for tolls on its long-delayed 590 000 bpd pipeline expansion.