---
Centurion Pipeline L.P. has announced the release of its inaugural sustainability report, which outlines the company's focus on environmental, social and governance (ESG) initiatives. The report is available on the company's website at www.centurionpipeline.com.
"Our attention to ESG has long been integrated into our culture and continues to evolve and grow in importance, influencing everything we do," said Centurion Pipeline President and CEO Mike Prince. "We continuously develop new initiatives that demonstrate Centurion Pipeline's commitment to protecting the environment, supporting our stakeholders and exhibiting strong corporate governance that drives ethical behaviour in an environment that encourages collaboration and inclusion. Our inaugural sustainability report highlights how ESG sits at the centre of our culture; includes the active engagement of our board of managers, executive team and employees; and creates long-term value for all our stakeholders. We want our stakeholders to know that ESG principles are of paramount importance to us and that we are committed to seeking input, transparency and accountability in our efforts."
While the report focuses on Centurion Pipeline's performance and metrics during the 2020 calendar year, it also reflects Centurion Pipeline's historical commitment to ESG principles that established the foundation on which Centurion Pipeline continues to operate. The 2020 Sustainability Report was prepared in alignment with the Energy Infrastructure Council's EIC/GPA Midstream ESG Reporting Template and the Sustainability Accounting Standards Board (SASB) standards for Oil and Gas – Midstream.
To ensure its continued focus on ESG, Centurion Pipeline has created an ESG Steering Committee comprised of employees representing a cross section of its workforce from varying employment levels, functions and geographic locations. The mission of the ESG Steering Committee is to identify and develop ESG-related initiatives, targets and goals that are meaningful and impactful to Centurion Pipeline stakeholders, including the communities where the company works and its customers, employees, suppliers and investors. The ESG Steering Committee reports directly to an executive committee led by Centurion Pipeline's CEO.
Read the article online at: https://www.worldpipelines.com/business-news/19082021/centurion-pipeline-lp-releases-inaugural-sustainability-report/
You might also like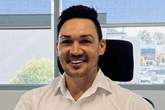 RSK Australia expansion continues at pace with water and engineering specialists ADENCO.