---
Rystad Energy's weekly steel and OCTG (oil country tubular goods) note from two of their analysts, Alistair Ramsay and Marina Bozkurt.
Steel inventory levels in China have fallen in May, a positive signal for demand gaining momentum. A combination of popular flat (plate, HRC, CRC) and long products (rebar and rod) surveyed across 21 Chinese cities slipped 2% to 12.45 million t.
The inventory declines are a positive signal for Chinese demand as it follows another month of strong steel production growth in the country. Steel production in May almost regained the levels seen in June 2021, near the start of the government-induced cuts. Despite the rebound in activity, commodity-grade steel prices remain under pressure as international supply-side constraints continue to ease for basic steels. Hot-rolled coil (HRC) export prices fell for a third consecutive week at an accelerating pace of 5.5% to US$753/t fob. Prices of coils in Europe and bars out of Turkey have been retreating even more rapidly in recent weeks.
A weak downstream outlook is also pushing prices lower. On a seasonally adjusted basis, China's manufacturing PMI for April showed purchasing activity fell for a second consecutive month to a reading of just 43.5, reflecting a similar retreat in orders. Fortunately for steel producers, business activity among their more critical construction sector clients is merely slowing down – the official construction PMI for April was at 52.7 points – and with investment in infrastructure rising, market sentiment and prices may well be about to turn across the world's biggest steel market.
Oil country tubular goods
Export prices for OCTG from China have slightly softened over the past month amid weak domestic demand due to COVID-19 lockdowns and Chinese currency depreciation. However, Chinese OCTG exporters are hesitant to drop their initial offers as the outlook for demand is supportive. Meanwhile, business activity has been affected by logistics problems and shutdowns. Current prices for J/K55 casing are at US$1200 - 1300/t fob, down US$30 - 50/t over the past month.
China's steel demand is expected to improve in June after business activity returns to normal, providing support to steel product prices, including OCTG. Rystad Energy expects OCTG market dynamics to improve from the second half of this year after lockdowns are lifted. OCTG prices may remain pretty high this year, driven by higher costs of raw materials due to geopolitical tensions globally and government regulations to reduce carbon emissions.
Japanese OCTG mills continue to increase prices, primarily focusing on the value-added OCTG like 13Cr material. The price increase is driven by tight global availability and strong demand, which will keep OCTG prices at a high level further. Despite a possible price fluctuation for raw materials, prices will unlikely cool down significantly as long as the Russia Ukraine situation continues, putting strain on OCTG production.
Read the article online at: https://www.worldpipelines.com/business-news/19052022/steel-inventory-falls-as-demand-recovers/
You might also like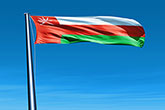 Oman's OQ Gas Networks announces price for gas pipeline business IPO.