---
Alta Mesa Holdings, LP (Alta Mesa) and Silver Run Acquisition Corporation II (Silver Run II) announced that, subject to certain conditions, it has entered into definitive agreements to combine with Kingfisher Midstream, LLC (Kingfisher). Alta Mesa is an independent exploration and production company with assets located in the STACK play in Oklahoma. Kingfisher is a company engaged in the gathering, processing, and marketing of hydrocarbons in the STACK play (the business combination).
Alta Mesa is a leading pure-play exploration and production company focused on the prolific STACK play in the Anadarko Basin. With approximately 120 000 contiguous net acres and about 4200 gross identified drilling locations, Alta Mesa is among the largest and most active operators in the STACK. Since 2012, Alta Mesa has drilled to total-depth 205 STACK horizontal wells, in order to further delineate and de-risk its approximate 300 square mile position in the up-dip oil window of the STACK. To date, Alta Mesa has completed 173 of these wells, with 167 on production. Based upon production through the second quarter of 2017, Alta Mesa expects EURs at year end to exceed 650 million boe per well or approximately 140 boe/ft of lateral.
Kingfisher Midstream is a private midstream company with a leading position in the STACK play, with Alta Mesa serving as its anchor producer. Kingfisher's assets include over 300 miles of pipeline, 50 000 bbls of crude storage capacity, and 60 million ft/d of gas processing capacity with an additional 200 million ft/d cryogenic plant expansion expected to commence operations in the fourth quarter of 2017. With approximately 300 000 gross dedicated acres from Alta Mesa and five other third party customers, Kingfisher is uniquely positioned to capitalise on the increasing development activity in the STACK.
At consummation of the transaction, Silver Run II is expected to be renamed Alta Mesa Resources, Inc. and trade on the NASDAQ stock exchange under the ticker symbol 'AMR'. James T. Hackett, Chairman and Chief Executive Officer of Silver Run II, will serve as Executive Chairman following the consummation of the business combination, while Harlan H. Chappelle, Michael E. Ellis, and Michael A. McCabe will continue as Chief Executive Officer, Chief Operating Officer, and Chief Financial Officer of Alta Mesa Resources, Inc., respectively.
Hackett commented: "We formed Silver Run II with the objective of acquiring low-breakeven, stacked-pay, oil-weighted assets, preferably with an integrated related midstream platform. The combination of Alta Mesa and Kingfisher is a perfect strategic match for our desired integrated platform. Alta Mesa's highly contiguous core acreage position in Northeast Kingfisher County has among the lowest breakevens in the US at around US$25/bbl. Kingfisher adds a highly strategic and synergistic midstream subsidiary with significant additional third party growth potential. We are excited about the possibilities for the combined company, including a potential future midstream IPO.
Importantly, the current owners of Alta Mesa and Kingfisher are investing alongside Silver Run II's stockholders by committing to hold significant amounts of equity in the combined company. I am very excited about the opportunity to work alongside Hal Chappelle, Mike Ellis, Mike McCabe and the Alta Mesa team in this pure-play STACK upstream and midstream company. It is the first of its kind in the public markets, and we believe it creates significant advantages for both organic and inorganic growth for our stockholders."
Chappelle stated: "We see this as a tremendous way to continue our evolution as a low cost, high value producer in the STACK. We have been fortunate to have strong financial partners in HPS Investment Partners and Bayou City Energy during a pivotal stage of growth, and we are well-positioned for this next stage. Mike Ellis and I are excited about the opportunity to work with Jim Hackett, Silver Run II, and Riverstone to continue building a great enterprise. Kingfisher Midstream is a creative addition, as it has been an important factor in our growth, providing effective gathering, efficient processing, and assurance that our production will continue to flow as the activity in the basin expands."
Zach Lee, Chief Executive Officer of ARM Energy Holdings, LLC (ARM), the operator of Kingfisher's assets and an equity owner of Kingfisher, noted: "We are very pleased by the success that Kingfisher has garnered. ARM's downstream intelligence and in-depth fundamentals analysis identified the STACK play early as a rapidly growing region in need of midstream infrastructure and proactively solved for a takeaway solution for its producer partners, chief among them Alta Mesa as one of the most active and successful drillers in the play. We have experienced firsthand the production growth Alta Mesa has been able to achieve and are pleased to be a shareholder and continue our partnership with our existing financial partner, HPS Investment Partners, as well as Silver Run II, Riverstone and Alta Mesa."
Alta Mesa Resources will have an aggregate market capitalisation of approximately US$3.8 billion. At US$10 per share, the combined company would represent a valuation of 7.1x FV/2018E EBITDA. Alta Mesa would represent 6.1x FV/2018E EBITDA, and Kingfisher would represent 7.3x FV/2018E EBITDA. Riverstone and Alta Mesa management will collectively own a significant portion of the combined company, representing approximately 34% of the pro-forma market capitalisation.
The transaction is subject to the approval of Silver Run II stockholders and the satisfaction or waiver of other customary closing conditions, including the expiration or termination of applicable waiting periods under the Hart-Scott-Rodino Antitrust Improvements Act of 1976. The transaction is expected to close in the fourth quarter of 2017.
Read the article online at: https://www.worldpipelines.com/business-news/18082017/alta-mesa-silver-run-ii-and-kingfisher-to-form-combined-company/
You might also like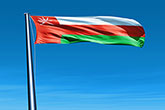 Oman's OQ Gas Networks announces price for gas pipeline business IPO.