---
Olympus, a leading manufacturer of industrial inspection equipment, is the exclusive distributor of Automated Detection Technology™ software from VeriPhase Inc., a premier NDT technology and service provider. Through this agreement, Olympus and VeriPhase are improving the quality and speed of phased array weld data analysis by reducing analysis time and improving detection rates.
"We're excited to be working with VeriPhase, a truly forward-thinking company," says Karen Smith, Senior Vice President of Strategy & Marketing for the NDT and ANI businesses at Olympus. "The ability to provide our customers with a software tool that can rapidly process data to help identify relevant indications and help assess the data's quality is yet another enhancement that supports phased array technology."
Automated Detection Technology software is easy to use and integrates directly with Olympus' OmniPC™ software to provide significant added value to OmniScan® flaw detector users. Automated Detection Technology software rapidly processes encoded phased array weld data and then auto-populates the indication table in OmniPC software with all relevant position and sizing readings. When an indication from the list is selected, the software automatically adjusts the view and cursors for quick final disposition. It is also easy to update or delete indications from the list.
In addition to these enhancements, Automated Detection Technology software helps enable better procedure compliance and data quality by detecting and reporting issues, like data dropout and loss of couplant, and providing easier access to scan plan parameters. When the analysis is complete, the software provides all the relevant information in a clear, concise format. This quality report makes it easy to validate setup parameters and spot quality issues.
"Olympus is a pioneer in the phased array market and has a long tradition of innovation," says Mark Davis, Cofounder and Technical Director of VeriPhase. "We are excited to be working with them to help make data analysis faster and more reliable. Automated Detection Technology software was specifically designed to help overcome some of the most frustrating and time-consuming difficulties encountered during phased array data analysis."
Read the article online at: https://www.worldpipelines.com/business-news/18042018/olympus-and-veriphase-inc-collaboration-on-weld-data-processing/
You might also like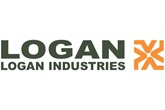 The company is able to bring 90% of its NDE operations in-house instead of outsourcing.