---
An open letter to all American energy consumers from the Texas Alliance of Energy Producers:
"Oil and gas exports from Texas' hydrocarbon reservoirs are a rock-solid guarantee that America's light switches work, computers hum, and our paychecks are more secure. Texas hydrocarbon energy fuels the world, making our lives safer and more prosperous. Our hydrocarbon energy and technology can, and will, help today and tomorrow the one billion people worldwide that live in energy poverty.
The benefits are obvious. There is no better example of free market success than the domestic energy renaissance our nation has enjoyed over the last 15 years, first with natural gas, and then with crude oil. Texas now supplies about 42% of US national crude oil production, and that number is expected to grow to 45% by year-end 2019. Ten years ago, that number was just 22%. Since 2008, US crude oil production has grown by 130%, and Texas crude oil production has more than quadrupled over that same period of time.
The development and production of these resources supports hundreds of thousands of high-paying jobs in Texas and generates extraordinary economic growth in the state. The 'Texas Miracle' is a term now commonly used to reference the state's extraordinary economic performance in relation to other states and to the US national economy. The Texas Miracle economy simply does not exist absent the state's strong oil and gas economy. The highest rates of economic growth in Texas over the last 15 years have come in those years in which the state's upstream (exploration and production) oil and gas economy was strong and growing. In the second quarter of 2018, the most recent period for which statistics are available, Texas Gross Domestic Product (GDP) was the highest of all 50 states at a whopping 6.0%.
Though it may seem counter-intuitive to some, today's regulated development and deployment of hydrocarbon energy resources is not incompatible with a cleaner environment – in fact it is synonymous. Texas hydrocarbons, including our plentiful natural gas, have allowed the US to show an overall decrease in key emissions. Natural gas is cleaner burning, readily available, fully regulated, and exists within America's borders.
The national debate over energy does create an important opportunity. It allows for a much-needed conversation about comprehensive energy regulatory reform. Let's identify and eliminate duplicate and unnecessarily burdensome regulatory requirements that cost more than they save. It is important to stop damaging federal regulatory overreach when it occurs, and look for potential delegation of federal authority to our States. All Americans should read Texas Senate Concurrent Resolution 26 from the 85th Legislative Session, which was voted into law and signed by our Texas leaders. Its important message was a call to 'transcend partisan politics and correct misuses of federal regulatory power that have threatened the Texas oil and gas industry, the jobs it creates, and the economy of the state.'
Hydrocarbons will continue to remain a vital part of all domestic and worldwide energy solutions. America must reject any political trend, deal, or social philosophy that threatens national security which is built on our energy independence. The federal government must never lose touch with the reality of jobs and the role of abundant and inexpensive energy for our communities and the world. That energy comes from hydrocarbons.
We call on our elected officials to use Texas bountiful energy wisely to solve problems and save lives today, and not focus on unrealistic and politicised promises that mislead the American people and create nothing but new problems for tomorrow. In Texas, we know that hydrocarbon energy creates prosperity that lifts the quality of life for all our citizens. If deemed necessary, this prosperity can modernise vital infrastructure like roads or ports, build pipelines that can transport not just oil and gas but water to areas in need, build recycling facilities, and ensure that we use our God-given resources for the betterment of all mankind.
The best is yet to come for our beloved America and the entire world, as it looks to the future, fuelled by Texas hydrocarbons."
Read the article online at: https://www.worldpipelines.com/business-news/18012019/texan-energy-fuels-far-and-wide/
You might also like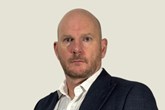 Bill Chilton has been announced as the new Diving Manager at the International Marine Contractors Association.