---
EMOV, an independent international energy company set up to acquire and operate conventional energy assets, is pleased to announce the completion of its acquisition of 88% of the issued and outstanding shares of Sand Hill Petroleum B.V., a private company with upstream and midstream assets in Hungary and Romania.
Sand Hill is the owner and operator of two natural gas processing, treatment and storage facilities in Hungary. These sites have combined capacity of 950 0000 m3/d and are used to process the company's gas and condensate production, with excess capacity available for future production growth and for processing third-party gas and liquids. In addition, Sand Hill is developing plans to connect these gas processing facilities to its exploration concession areas in Romania.
Acquisition rationale
This acquisition provides EMOV with a growth platform at a time when domestic natural gas supply is critical to European energy security. Sand Hill is well-positioned to expand the business using its natural gas transportation and processing infrastructure, portfolio of exploration and development prospects and experienced operating team.
In addition to its existing natural gas operations, Sand Hill is the only company in Hungary that received government approval to participate in the European Commission's Important Projects of Common European Interest programme with its hydrogen production and storage project, HyStore. This project is awaiting EC approval, and is an example of how Sand Hill's existing energy infrastructure creates lower-carbon energy opportunities.
Bill Burkett, an EMOV Non-Executive Director, said: "This acquisition gives EMOV an established business in one of our target regions from which we can generate significant future growth. In a market that is structurally short of natural gas, Sand Hill is well-positioned to increase production and diversify into lower-carbon projects within its existing portfolio. We look forward to working with the Sand Hill team to further enhance the company's position as a leading energy producer in the region."
Read the article online at: https://www.worldpipelines.com/business-news/17032023/emov-announces-acquisition-of-sand-hill-petroleum/
You might also like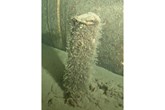 Denmark invites Gazprom to help salvage unidentified object found close to only remaining intact gas pipeline under Baltic Sea.