Business news - 16 August 2019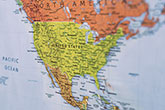 Crusoe Energy Systems reduces flaring of natural gas by using oilfield data centres in North Dakota, Wyoming and Colorado.
The report examines the key factors driving the market, and those with the potential to restrict its growth.
Rider Hunt International, a provider of project services to energy and natural resource customers, launches new brand and expansion plans.