---
Auditors have confirmed that the quality management system of Transneft Upper Volga complies with the applicable requirements in the field of construction (ISO 9001:2015).
According to the decision of Transneft to develop and introduce a construction quality management system (CQMS) in the third quarter of 2017, DQS – an international certification body – audited CQMS of Transneft and its subsidiaries, including Transneft Upper Volga.
According to the results of the certification audit, the owners of CQMS received the relevant certificates with the scope of application 'Construction, Technical Upgrading and Overhaul of Trunk Pipelines'. The effective period of the certificate is equal to three years.
The certificate confirms that Transneft Upper Volga fulfil the requirements of international standards to the full extent and the introduced management system is efficient.
Read the article online at: https://www.worldpipelines.com/business-news/15112017/transneft-upper-volga-quality-management-system-obtains-relevant-certificates/
You might also like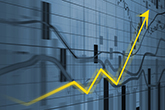 The emerging digital map of power and broadband cables, gas and water pipes and other underground infrastructure is set to grow the economy by £5 billion.