---
As key members of the pipeline community in South America, ROSEN is wholeheartedly supporting the upcoming NACE PIMS conference, which will take place in Lima from 15 - 17 November. At booth #112, the company will be sharing its extensive knowledge of pipeline integrity management, which has been built up by working with hundreds of pipeline operators worldwide.
In addition to sponsoring the event and exhibiting a selection of advanced technologies, the company's Head of Integrity Services Roland Palmer-Jones will be giving a keynote presentation on 'Advances and Best Practice in Managing the Threat of Circumferential Cracking' – an issue of particular importance for pipelines in mountainous terrain where significant loads due to landslides and other geohazards are common.
"NACE is providing a great forum for sharing knowledge with our colleagues," Palmer-Jones explains. "I am honoured to participate and learn from the excellent work being done to further improve pipeline integrity in South America as we all aim for zero Incidents."
Internal corrosion is another critical threat for oil and gas pipelines. Recent advances linking state-of-the-art flow modelling with OLGA and corrosion modelling systems calibrated on extensive inline inspection data have allowed ROSEN to make significant steps in improving confidence in the direct assessment process for internal corrosion (ICDA). The company's Senior Corrosion Engineer Marguerite Forde will demonstrate at the show how this has been achieved and share some case studies that illustrate the benefits.
Read the article online at: https://www.worldpipelines.com/business-news/15112017/rosen-to-share-pim-services-at-nace-pims/
You might also like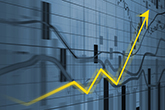 The emerging digital map of power and broadband cables, gas and water pipes and other underground infrastructure is set to grow the economy by £5 billion.