Equitrans Midstream releases statement related to its Hammerhead Pipeline
Published by Aimee Knight, Editorial Assistant
World Pipelines,
---
Equitrans Midstream Corporation (ETRN) management and board of directors has released a statement regarding a contract dispute and the related attempt by EQT Corporation (EQT) and its financial advisor to market ETRN's Hammerhead pipeline.
The Hammerhead gathering header pipeline, with a total capacity of 1.6 billion ft3/d, was completed and injected with initial line-pack provided by EQT in July 2020 and was placed in-service effective 1 August, 2020. EQT has a 1.2 billion ft3/d firm capacity commitment on the Hammerhead pipeline, which provides access to the Texas Eastern Transmission and Dominion Transmission pipelines, as well as an interconnect to the Mountain Valley Pipeline.
"It has recently come to our attention that EQT has a mistaken belief that the Hammerhead pipeline is not in-service under the terms of its agreement; and, on that basis, that EQT believes it may terminate the gathering agreement and take title to the Hammerhead pipeline in exchange for a reimbursement payment. EQT, acting through its financial advisor, has attempted to market ETRN's Hammerhead pipeline, which action constitutes unlawful conduct.
ETRN has demanded that EQT and its advisor immediately cease marketing ETRN's pipeline. To ETRN's knowledge they have not done so. We firmly believe, and have communicated to EQT, that EQT lacks any valid basis for its actions and that any attempt by EQT to terminate the Hammerhead gathering agreement and to acquire (or potentially sell) the Hammerhead pipeline is contrary to law. ETRN will continue to enforce its rights under the Hammerhead gathering agreement in full.
ETRN gathers the overwhelming majority of EQT's production. Given the scope of our business relationship, ETRN and EQT periodically have disputes and disagreements and most often amicably resolve them. While we disagree with EQT's actions, ETRN remains committed to pursuing a resolution to this dispute. ETRN's duty, first and foremost, is to its shareholders, and ETRN will firmly pursue all available legal avenues or remedies to protect its investment in the Hammerhead pipeline."
Read the article online at: https://www.worldpipelines.com/business-news/15092020/equitrans-midstream-releases-statement-related-to-its-hammerhead-pipeline/
You might also like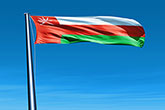 Oman's OQ Gas Networks announces price for gas pipeline business IPO.