---
Reuters are reporting that Pennsylvania's Public Utility Commission (PUC) voted this week to allow Energy Transfer Partners LP's (ETP) Sunoco Mariner East 1 natural gas liquids pipeline to return to service, reversing a suspension tied to safety concerns.
The PUC stopped flows on Mariner East 1 through West Whiteland Township after sinkholes were discovered near the pipeline, prompting State Senator Andrew Dinniman to ask for an emergency order to suspend service.
All five PUC commissioners voted to allow Mariner East 1 to resume service. Three of the five commissioners, however, also voted to prevent ETP from working on the Mariner East 2 and 2X pipelines in West Whiteland Township.
The decision overturned the emergency order, which was granted last month by a PUC Administrative Law Judge and stopped ETP from moving liquids through Mariner East 1 and working on Mariner East 2 and 2X in the Chester County town, located approximately 30 miles (48 km) west of Philadelphia.
It was not the first time Mariner East 1 was shut due to those sinkholes. The state stopped flows of liquids on Mariner East 1 for over eight weeks from March - May after the sinkholes were found, forcing producers to find other ways to get their liquids to market. The PUC allowed ETP to resume flows on Mariner East 1 after the company conducted an extensive geological analysis, among other things.
Sunoco Pipeline released the following statement in response to the PUC's decision:
"While we are pleased that the PUC has correctly reversed part of Judge Barnes' order to allow Mariner East 1 to restart, we are concerned that upholding other aspects of the Administrative Law Judge's order does not follow applicable law and, if not corrected, brings uncertainty to Pennsylvania's entire regulatory environment. This can only be seen as an inherently political decision, as Senator Dinniman does not have legal standing to bring this suit in his political capacity and, if he lacks standing, the entire Administrative Law Judge's decision should have been reversed. We will consider our legal options, as no business or person in Pennsylvania should have to worry about not receiving a fair proceeding, and we will plan accordingly in order to keep ME2 on schedule for in service, as stated."
The three commissioners who voted to stop construction on Mariner East 2 and 2X in West Whiteland Township want the company to do more inspections, among other things.
ETP said it would consider its legal options as far as not being able to work on Mariner East 2 and 2X in the town.
Delays related to spills and other matters have pushed back the expected start-up of the US$2.5 billion Mariner East 2 to 3Q18, from 3Q17.
Mariner East 2 will boost capacity of the Mariner East project from 70 000 bpd to 345 000 bpd and open the pipeline to suppliers in Ohio and West Virginia. Mariner East 2X, which is expected to enter service in mid 2019, will add another 250 000 bpd.
Read the article online at: https://www.worldpipelines.com/business-news/15062018/pennsylvania-allows-mariner-east-1-pipeline-to-restart-service/
You might also like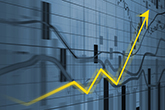 The emerging digital map of power and broadband cables, gas and water pipes and other underground infrastructure is set to grow the economy by £5 billion.