DENSO Group Germany appoints new Area Sales Manager for South-East Asia, Oceania & North America
Published by Aimee Knight, Editorial Assistant
World Pipelines,
---
DENSO Group Germany is welcoming Pranav Purani (52) as it continues to expand its global sales operations. The renowned industry specialist joined the company on 1 March 2021 to oversee sales in the regions of South-East Asia, Australia, New Zealand and North America from his base in California. The English- and Hindi-speaking Pranav Purani, native of India, has decades of international experience in the sale of corrosion protection products. He holds two NACE certifications for corrosion & coatings and pipeline coatings.
"With his great expertise, Pranav Purani will provide our customers with sound technical advice and tap into new market potential, primarily in the regions of South-East Asia and Oceania. We are very pleased to work with him to further expand the activities of our sales company DEKOTEC GmbH, which is celebrating its 20th anniversary this year", says Max Wedekind, Managing Director of DENSO Group Germany.
The sales expert with an extensive technical background, has an in-depth knowledge of corrosion prevention, particularly in the areas of pipeline coatings and technical sealants. Prior to joining DENSO, Pranav Purani held various sales and marketing positions for companies including A.W. Chesterton, Parson Adhesives and Berry Plastics (Seal For Life Industries). In his previous role, he was International Market Development Manager responsible for the Asia-Pacific region, the Middle East and Africa. In addition to his Master's degree in Business Administration, Pranav Purani holds a Bachelor's degree in Mechanical Engineering.
"Having recently welcomed two more industry experts as Area Sales Managers, our international sales team is now optimally structured with Pranav Purani to serve our customers around the world", says Luc Perrad, Director Sales International at DENSO Group Germany.
Read the latest issue of World Pipelines magazine for pipeline news, project stories, industry insight and technical articles.
World Pipelines' March 2021 issue
The March 2021 issue of World Pipelines includes: a regional report on pipeline projects in Asia-Pacific; a summary of the latest and best construction equipment courtesy of the annual Heavy Equipment Review; a welding-focused Q&A; and technical articles on hot tapping, sustainable steel and decommissioning.
Read the article online at: https://www.worldpipelines.com/business-news/15032021/denso-group-germany-appoints-new-area-sales-manager-for-south-east-asia-oceania-north-america/
You might also like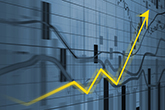 The emerging digital map of power and broadband cables, gas and water pipes and other underground infrastructure is set to grow the economy by £5 billion.