---
Pipe coater EUPEC announces the signing of a €5 million contract. This award of contract underlines the success of EUPEC's new strategy. Having found an innovative agreement with its works council at the beginning of 2017, this represents a major achievement of the performance programme that the company's management had set up with the support of its shareholder Mutares.
This awarded contract represents a key milestone for EUPEC's development strategy that was initiated by its President François Martin and Managing Director Damien Grimopont.
With support from Mutares, EUPEC completely reviewed their strategy and business approach with regard to innovation, co-construction and partnership, based on 5 strategic axes:
Foster business opportunities.
Maintain the relationships with existing customers.
Maintain the unique expertise of the company by keeping employees and jobs on its sites.
Invest in production tools.
Pursue a labour innovation policy started in January 2017 by signing a job retention agreement in return for wage concessions, with the support and assistance of public authorities.
"We are looking forward to work on this large scale project. The signing of this contract strengthens our strategy and represents a key milestone for the turnaround of EUPEC. We have a unique industrial know-how in France that we want to preserve and develop. Our ambition is to keep up the pace of this progress by further developing our expertise in order to better meet the needs and requirements of our customers" declared Damien Grimopont, Managing Director, EUPEC.
"EUPEC's recovery and commercial revival plan received the support of our shareholder, Mutares, whose involvement was key in the transformation and re-definition process of the new EUPEC, notably during the negotiation of the job retention agreement, which enabled us to implement the necessary measures to revive the company. Together with our employees, we want to continue along this path by continuing to give priority to our customers' expectations." says François Martin, President of EUPEC.
Read the article online at: https://www.worldpipelines.com/business-news/15032018/eupec-confirms-its-successful-turnaround-and-wins-5-million-contract/
You might also like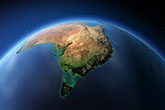 Australian Government's consultation paper recognises need for investment in new gas supply for net-zero transformation.