---
TC Energy Corporation recently released its 4Q22 results. François Poirier, TC Energy's President and CEO, commented "2022 has been a record setting year with continued demand and strong utilisation across our systems, which is highlighted by TC Energy's comparable earnings per common share of CAN$4.30 and comparable EBITDA of CAN$9.9 billion." Poirier continued, "Our business remains resilient and is expected to deliver strong comparable EBITDA growth in 2023. We have a defined funding plan in place that will allow us to continue to progress our industry leading capital programme and accelerate our deleveraging target. Reflecting the confidence in our outlook, TC Energy's Board of Directors has declared a quarterly dividend increase to CAN$0.93 per common share for the quarter ending 31 March 2023, equivalent to CAN$3.72 per common share on an annualised basis, an increase of 3.3%. This is the twenty-third consecutive year the Board has raised the dividend."
TC Energy reaffirmed their 2023 financial outlook with comparable EBITDA expected to be 5 - 7% higher than 2022, while comparable earnings per common share is expected to be modestly higher than 2022.
Capital spending in 2023 is expected to be approximately CAN$11.5 - CAN$12.0 billion which TC Energy anticipate will be funded through a combination of internally generated cash flow, incremental long-term debt and hybrid capacity and through their asset divestiture programme. Majority of the 2023 capital programme is focused on NGTL System expansions, advancement of the Southeast Gateway Pipeline and the Coastal GasLink pipeline project, US natural gas pipelines projects, the Bruce Power life extension programme and normal course maintenance capital expenditures.
4Q22 results were underpinned by strong utilisation across TC Energy's assets, reflecting the continued high demand for their services:
On 19 December 2022, NGTL System set a new record for delivery of 16.4 billion ft3.
On 23 December 2022, US natural gas pipelines experienced an all-time peak delivery record of 36.6 billion ft3.
Bruce Power achieved 87% availability and the Unit 4 planned outage was completed approximately 22 days ahead of schedule.
Power and Energy Solutions had high power plant availability during the coldest days in December when the average of Alberta power prices reached approximately CAN$312/MWh.
Financial results 4Q22:
Net losses attributable to common shares of CAN$1.4 billion or CAN$1.42 per common share, compared to net income of CAN$1.1 billion or CAN$1.14 per common share in 2021.
Segmented losses of CAN$1.0 billion compared to segmented earnings of CAN$1.9 billion in 2021 and comparable EBITDA of CAN$2.7 billion compared to CAN$2.4 billion in 2021.
Financial results year ended 31 December 2022:
Net income attributable to common shares of CAN$0.6 billion or CAN$0.64 per common share, compared to net income of CAN$1.8 billion or CAN$1.87 per common share in 2021.
Segmented earnings of CAN$3.6 billion compared to CAN$4.1 billion in 2021 and comparable EBITDA of CAN$9.9 billion compared to CAN$9.4 billion in 2021.
Other highlights:
TC Energy's Board of Directors approved a 3.3% increase in the quarterly common share dividend to CAN$0.93 per common share for the quarter ending 31 March 2023.
Dividend reinvestment and share repurchase plan (DRP) participation rate amongst common shareholders was approximately 33%, resulting in CAN$607 million reinvested in common equity from the dividends declared in 2022.
Sanctioned CAN$8.8 billion of projects and placed CAN$5.8 billion of projects in service in 2022, and expect to place approximately CAN$6 billion of new projects in service in 2023.
Continued to advance industry leading CAN$34 billion secured capital programme, with various projects helping advance greenhouse gas emissions reduction goals.
Placed the Alberta XPress project in service in January 2023 and approved a 63 km (39 mile), 1.4 billion ft3/d extension of the Gillis Access project in February 2023 to further connect supplies from the Haynesville basin at Gillis.
Executed main land acquisition agreements required for land falls and compressor stations in Veracruz and Tabasco for the Southeast Gateway Pipeline project, supporting TC Energy's commitment and execution of the first critical path milestones.
Announced updated cost estimates to the Coastal GasLink pipeline project on 1 February 2023. TC Energy's project cost estimate has increased to CAN$14.5 billion.
Read the article online at: https://www.worldpipelines.com/business-news/15022023/tc-energy-reports-strong-2022-results/
You might also like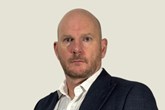 Bill Chilton has been announced as the new Diving Manager at the International Marine Contractors Association.