ABB global market leadership in Distributed Control Systems confirmed for 22nd consecutive year
Published by Elizabeth Corner, Senior Editor
World Pipelines,
---
ABB writes: Since its introduction more than four decades ago, the distributed control system (DCS) – a digital platform for automated control and operation of plants and processes – has been at the core of process and energy industries. As the digital transformation of industry accelerates, the DCS continues to be key to ensuring safe, efficient and reliable operations, enabling the collection and analytics of valuable data for real time insights.
Recognised as one of the industry's most authoritative sources, the DCS market analysis and forecast report by ARC Advisory Group has been published annually for the past 40 years, with ABB consistently in the lead for more than half that time. The report lists the top DCS players, providing an overview of key trends, the progress of the DCS over the past year within regional and industry contexts, potential market impacts and the expected DCS trajectory over a five year period.
"ABB leads the field in DCS thanks to its domain knowledge in multiple industries, extensive service network, a continued investment in developing technology, loyal customers and digital solutions that meet rapidly changing customer requirements," said Bernhard Eschermann, Chief Technology Officer, ABB Process Automation. "Much of our development is focused on advancing technology such as modular automation, select I/O and secure Edge integrated solutions which address new process and business challenges while protecting investments. We believe these type of solutions to be some of the catalysts needed for the successful implementation of industrial IoT and agile navigation within Industry 4.0."
"Our industry-leading technology integrates the automation of the power and process side of operations – two traditionally separate domains," said Peter Terwiesch, President, ABB Process Automation. "The industries that we serve require reliable power, while working on improving the sustainability of their operations. Integration of power and process automation enables a higher share of inherently more volatile renewable sources in their energy mix – without compromising reliability."
The recent launch of the latest version of ABB Ability™ System 800xA represents an evolution for automated control and plant operations of tomorrow. It is a process control system, an electrical control system and a safety system and a collaboration enabler, allowing further improvement of engineering efficiency, operator performance and asset utilisation. In addition, ABB Ability™ Symphony Plus, is an industry leading DCS in the power, water and waste water markets and ABB's Freelance offering is a DCS tailor-made for hybrid markets.
ARC's report also highlights ABB Ability™, ABB's unified, cross-industry portfolio of digital solutions, which includes more than 170 Industrial Internet solutions and an Industrial Internet technology platform and cloud infrastructure. Drawing on insights across over 20 industries and more than 40 years of experience in digital technology, ABB Ability helps customers to develop new processes and advance existing ones by providing insights and optimising planning and controls for real-time operations. These insights can then be fed into control systems like ABB Ability System 800xA and ABB Ability Symphony Plus to improve key performance metrics of plants and assets. With an installed base of 35,000 DCS systems across more than 100 countries ABB is a trusted leader in creating digital solutions for customers in the industrial space.
Read the article online at: https://www.worldpipelines.com/business-news/14122021/abb-global-market-leadership-in-distributed-control-systems-confirmed-for-22nd-consecutive-year/
You might also like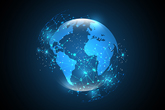 This year's COP28 President Sultan Ahmed Al-Jaber has called on global oil and gas companies to do more to achieve climate goals.