DuPont offers additional training webinars to help safety managers stay on top of risks
Published by Aimee Knight, Editorial Assistant
World Pipelines,
---
DuPont is extending its duo of popular webinar series, 15' Safety Connect, and DuPont Personal Protection Webinar Academy, with new sessions this autumn. Both webinar streams offer safety managers an easy way to continue to build their knowledge of how to use the latest PPE technologies to reduce health and safety risks. The online format makes accessing practical training simple, helping ensure ongoing professional development at a time when in-person training might not be readily available.
"Companies are currently facing new challenges. For example, many are feeling a strain on their resources when it comes to providing training," says Chloé Caux-Wetherell, Channel Marketing Manager for DuPont in Europe. "We developed these webinars to ensure that safety managers across industries have access to the latest knowledge so that they can continue to build their expertise and better protect their workforce in all situations."
The 15-minute Safety Connect webinars are held bi-weekly and designed to provide a quick knowledge boost on one topic. The new sessions will cover topics such as hazards associated with counterfeit chemical protective garments and how to identify genuine products. Other upcoming topics include thermal protection standards, risks and protective solutions for the oil and gas industry, and risk assessment in light of the annex 1 for cleanroom application. Each presentation is pre-recorded, but attendees will have a chance to connect with DuPont experts and ask questions. These short sessions don't require any pre-registration and can be accessed on-demand directly via a link found on DuPont's website here: https://www.dupont.co.uk/personal-protection/15-min-safety-connect-series.html
For more comprehensive training, DuPont offers in-depth live tutorials once per month as part of its Webinar Academy. In the 45-minute deep-dive sessions, DuPont's experts discuss a current safety topic and share practical advice on how to identify and address the risks. Each webinar also features a Q&A, where participants can get expert advice for their safety challenges and have their questions answered live. The webinars cover a wide range of topics with, in the coming months, some hosted in multiple languages to enable safety managers across Europe to benefit.
The first autumn session in the Webinar Academy series focuses on emergency response personnel and discusses ways to protect them against smoke particles. The next webinar, session provides an overview of how to leverage the unique features of Kevlar® to enhance cut and heat protection especially in the Manufacturing, transportation and Utilities applications. In November, the series examines a challenge experienced by many healthcare organisations during the Covid-19 epidemic: how to protect staff during essential cleaning and disinfecting tasks. It will cover the requirements cleanings tasks set for PPE and explain what safety managers can do to optimise safety during this critical work.
Both webinar series' will be recorded and added to DuPont's training material library, where they are available for viewing on-demand.
Read the article online at: https://www.worldpipelines.com/business-news/14102020/dupont-offers-additional-training-webinars-to-help-safety-managers-stay-on-top-of-risks/
You might also like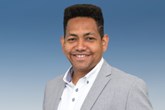 ICR Group's inspection technology has achieved accreditation from two globally-recognised bodies.