---
Rockwell Automation, Inc., the world's largest company dedicated to industrial automation and digital transformation, has announced it is opening its Digital Centre of Excellence (CoE) in Al-Khobar (Saudi Arabia), strengthening its commitment to the Kingdom and developing the local economy and workforce.
The CoE will support government and local companies, large and small, to upskill their operations, which ties in with the Saudi 2030 Vision of enhanced economic growth, technical progress and sustainability.
The CoE is dedicated to the process industries – oil and gas, mining, metals, and water – focusing on increasing the pace of the digital transformation that the Saudi Arabian government is promoting and optimising maintenance operations for industry.
To coincide with the opening of the centre, Rockwell Automation is holding a decarbonisation conference on 26 September 2023 at the Mövenpick Hotel Al Khobar (Saudi Arabia). This seminar will share experiences on decarbonisation, including carbon capture and storage, electrification, emission monitoring and management through measurement and control technologies, and digitalisation methodologies.
Government officials, industrial leaders, business partners and senior academics from across the Kingdom will attend the CoE opening ceremony. "Rockwell Automation has been working in Saudi Arabia for several decades supporting local companies with automation and control technology," Hussain Al Khater, Managing Director for Rockwell Automation (Saudi Arabia), said. "With the opening of the CoE we will enhance the support for Saudi Arabia's vision to have more technology companies located in the Kingdom. We will be physically on the ground to support our customers' technology transition; they can come and visit the centre to learn how Rockwell Automation can guide them in their digital transformation."
The CoE will feature two interactive zones. The first takes the visitor on a digital journey explaining how technology can enhance maintenance operations using a pump as an example. Using Microsoft HoloLens and a smartphone, visitors will be guided through a seamless experience of repairing and maintaining a pump. This experience will utilise Vuforia® – an augmented reality solution, ThingWorx – an IOT platform, Kepware – a sensor connection solution, and Fiix – a computerised maintenance management system, which all link back to the ERP system.
The second zone, dedicated to the oil and gas sector, brings the connected oilfield to life with three interactive demos, that highlight the production improvements available through intelligent automation and how Sensia's products deliver greater operational efficiency and asset productivity. Sensia is a collaboration between Rockwell Automation and Schlumberger, bringing together the pioneering process automation, real-time control and IoT technologies of Rockwell Automation, with the measurement and instrumentation, software and analytics capabilities of Schlumberger.
The first demo highlights electric submersible pump (ESP) diagnostics, testing and forecasting. Visitors will be able to view how the data from five wells is collected, analysed and vital insights gained using Avalon – the open technology platform that underpins Sensia's new breed of autonomic, automated, and connected solutions, Avocet ¬¬– production operation software, that provides a field-level decision support system, and OFM – the well and reservoir analysis software.
The second demo showcases production back allocation and waterflood management for naturally flowing wells. It utilises Avalon for dataset visualisation and monitoring before showing how Avocet takes that data and executes workflows. The final section will show how water flood management can be effectively controlled using OFM. The final demo will show how Avalon and Eye Met can be used for custody transfer and managing live uncertainty on the platform.
"Digital transformation and automation technology offer solutions that will enable the oil and gas value chain to drive efficiency and reduce costs while carefully navigating the transition terrain," Ediz Eren, Regional Vice President, Middle East, Turkiye and Africa (META) region, Rockwell Automation, said. "This Digital CoE highlights how solutions from Rockwell Automation and its partners can improve performance all along the oil and gas value chain within the region. By working with government, industry, and academia, the CoE will enable local companies and workers to increase their understanding of what digital technologies can achieve."
Read the latest issue of World Pipelines magazine for pipeline news, project stories, industry insight and technical articles.
World Pipelines' September 2023 issue
The September 2023 issue of World Pipelines includes a keynote feature on automation technology for pipelines, and technical articles on deepwater pipeline engineering, hydrogen pipelines, launching and receiving pigs, PLUS a special section on North American pipelines.
Read the article online at: https://www.worldpipelines.com/business-news/14092023/rockwell-automation-opens-digital-coe-in-saudi-arabia/
You might also like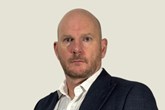 Bill Chilton has been announced as the new Diving Manager at the International Marine Contractors Association.