---
Corrosion Resistant Alloys, LP (CRA), a manufacturer of high-grade corrosion resistant alloy tubulars, and digital technology company PipeSearch have launched the PipeSearch platform to connect oil country tubular goods (OCTG) demand to supply.
PipeSearch offers a suite of services for both buyers and sellers with a focus on confirmed quality inventory solutions for buyers and increased asset recovery value for sellers. PipeSearch is centred on intelligent data collection and offers customers options to fulfil urgent needs and recover asset value. These efforts are fully supported by CRA's experienced commercial, quality, and technical services team, just-in-time (JIT) manufacturing global infrastructure, and industry leading quality credentials in the corrosion resistant alloys OCTG field.
PipeSearch's proprietary quality assurance service, PipeFacts, builds trust for material on the ground through field inspections and technical and operational analysis. The outcome is a higher return for surplus owners and viable, compliant options for critical end-user requirements. PipeSearch's commitment to quality is the defining characteristic that makes PipeSearch different than previous industry digital tubular solutions.
Cole Patchell, president, PipeSearch and vice president, CRA, said, "It is the responsibility of our industry to reduce its carbon footprint by repurposing existing inventories instead of always buying new. Therefore, CRA is thrilled to offer this digital extension to our business and is proud to act as the first ever facilitator for PipeSearch. This exciting collaboration is driving a shift to digital value-added services in the industry and building the future of the tubular industry through global digital transformation."
Briggs Thompson, general manager and co-founder, PipeSearch, said, "PipeSearch represents the union of industry expertise with a powerful technology community. We are excited to be in partnership with CRA, and we look forward to expanding the platform to include additional industry leading facilitator partners beyond the scope of the cra OCTG market in the future."
Read the latest issue of World Pipelines magazine for pipeline news, project stories, industry insight and technical articles.
World Pipelines' July 2021 issue
The July issue of World Pipelines includes a regional report on China's major oil and gas pipeline projects, as well as technical articles on surface preparation, welding, vacuum lifting, inline inspection and more. Don't miss our annual Pigging Services Directory, showcasing the latest in pigging products and services, along with pigging project updates.
Read the article online at: https://www.worldpipelines.com/business-news/14072021/corrosion-resistant-alloys-collaborates-with-pipesearch/
You might also like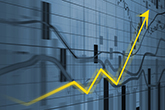 The emerging digital map of power and broadband cables, gas and water pipes and other underground infrastructure is set to grow the economy by £5 billion.