---
At the annual meeting of Caterpillar, 47% of investors (based on the company's preliminary tally) supported a shareholder resolution filed by As You Sow asking Caterpillar to disclose whether and how the company is aligning its climate policies and performance with the progress indicators laid out in the Climate Action 100+ Net-Zero Company Benchmark.
Caterpillar is a leading manufacturer of construction and mining equipment, diesel and natural gas engines, industrial gas turbines, and diesel-electric locomotives. Its products are used in a wide range of fossil fuel extraction industries, like coal mining, fracking, and oil sands — some of the most carbon intensive industries in the world.
"[The] vote underscores shareholder frustration with Caterpillar's inaction on climate," said Danielle Fugere, President of As You Sow. "As the economy transitions rapidly toward net-zero emissions, lagging companies like Caterpillar put themselves and their investors at risk. Business as usual is increasingly out of step with the norm, leaving opportunities on the table while increasing the risk of stranded business lines and assets."
The Climate Action 100+, a coalition of more than 500 investors with over US$54 trillion in assets, named Caterpillar in its list of the largest carbon emitting companies globally. The CA100+ Net-Zero Benchmark, launched last year, calls on companies to demonstrate they are transitioning their enterprises in alignment with the Paris Agreement's 1.5°C goal. The initiative recently assessed companies for progress on each Benchmark indicator. Caterpillar scored at the bottom of the list. Caterpillar received partial credit on only one of the nine indicators assessed in the Benchmark. It received no credit for the remaining eight indicators.
"Caterpillar has lagged considerably in addressing climate-related risks," Fugere concluded. "Without measurable and comprehensive emissions targets and plans, shareowners have to assume that Caterpillar as an enterprise will become increasingly less competitive in a low carbon economy."
Similar Benchmark resolutions were withdrawn earlier this year when Valero and United Airlines agreed to undertake the action to align their reporting and business plans with specific Benchmark indicators. Another Benchmark resolution with General Electric received a record 98% when the company proactively supported the resolution.
Read the latest issue of World Pipelines magazine for pipeline news, project stories, industry insight and technical articles.
World Pipelines' June 2021 issue
The June issue of World Pipelines includes a regional report on Russia's most prominent oil and gas pipeline projects, as well as technical articles on design standardisation (Burns & McDonnell), corrosion (Tesi S.p.A.), hydrogen blending in pipelines (ILF) and much more. Don't miss the dedicated Coatings Q&A on p. 23, with Winn & Coales International Ltd.
Read the article online at: https://www.worldpipelines.com/business-news/14062021/caterpillar-shareholders-support-climate-action/
You might also like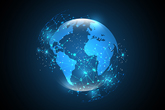 This year's COP28 President Sultan Ahmed Al-Jaber has called on global oil and gas companies to do more to achieve climate goals.