---
Siemens has launched Pipelines 4.0, an integrated approach to the engineering, supply and lifecycle optimisation of pipeline assets, tailored to meet the evolving needs of North American operators. The solution combines equipment and turnkey packages for pipeline stations with data analytics, lifecycle service and cyber security, building on the company's extensive pipeline experience, product breadth and domain expertise in rotating equipment, electrification, automation and digitalisation.
While unconventional resource development has enhanced production in North America, it has also strained transportation infrastructure, namely pipelines – the most efficient means to move oil and gas to market. The resulting 'bottleneck' poses an obstacle to the entire industry.
Despite the pressing demand for pipelines, operators face a number of challenges of their own. These include a potentially 'lower for longer' price of oil and gas, intense competition, the need to reduce CAPEX and OPEX, aging assets, the effective management of large amounts of data, cyber security concerns, tightening legislation and the looming retirement of highly experienced personnel.
Pipelines 4.0 is Siemens' answer to this complex conundrum. It comprises highly integrated offerings and turnkey solutions for pump and compressor stations to enhance efficiency; data analytics and lifecycle services to optimise critical asset performance; cyber security services to protect information and 'smart' equipment; and dedicated support teams to facilitate inter-company communications.
A longstanding tradition of placing the 'customer at the core' has served Siemens well in the pipeline market, especially given the complexity of projects and need for close operator-supplier collaboration.
"We work with our pipeline customers to deliver what matters most: safety, efficiency, predictability, reliability, and ultimately, peace of mind," said Matthew Chinn, who heads the global Siemens Oil and Gas Account Management Team, as well as New Equipment Sales and Customer Operations for the Dresser-Rand business. "And it is precisely our close proximity to customers that drove the development of Pipelines 4.0. The market has evolved, and we've evolved with it," Chinn added.
The approach draws on the company's extensive midstream track record. A major supplier on multiple large scale projects, Siemens supports liquids and natural gas pipelines, with a focus on pump and compressor stations, as well as tank farms, terminals and storage facilities. With the industry's largest installed base of rotating equipment, Siemens also provides motors and drives, automation, electrification (including e-shelters), digitalisation and SCADA solutions.
Pursuant to Pipelines 4.0, the company has added integrated packages to its portfolio, such as an electric motor driven (EMD) compressor. The EMD is pre-engineered for efficient installation and startup, thereby allowing operators to significantly reduce project lead times. Siemens has the unique ability to offer an extended electrification package that includes compressors, drives, motors, skids, automation, e-shelters, sub-stations and transformers, enabling operators to further streamline interfaces and reduce risk.
On the data analytics front, the company recently developed 'Smart Pump' to optimise the power consumption of pipeline pump stations. Siemens has invested more than €10 billion in software acquisitions in the last 10 years and is now one of the world's top 10 software companies. Software-based solutions include the use of digital twins and the company's IoT platform, MindSphere, to optimise pipeline asset performance, from pre-FEED through the entire asset lifecycle.
Rounding out Pipelines 4.0, Siemens offers several business and financing models, including leasing, debt financing and equity investments.
Subject matter experts will be at the 2017 Turbomachinery & Pump Symposium 2017, Booth 1934, to discuss Siemens' oil and gas portfolio, including the new Pipelines 4.0 solution.
Read the article online at: https://www.worldpipelines.com/business-news/13122017/siemens-releases-integrated-pipeline-offering-pipelines-40/
You might also like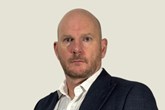 Bill Chilton has been announced as the new Diving Manager at the International Marine Contractors Association.