---
Noble Midstream Partners LP and Greenfield Midstream, LLC have announced the formation of a joint venture (JV), Black Diamond Gathering, LLC (Black Diamond). The JV has entered into definitive agreements to acquire Saddle Butte Rockies Midstream, LLC and affiliates (collectively, Saddle Butte) for US$625 million. Greenfield Midstream is an EnCap Flatrock Midstream portfolio company.
Noble Midstream will fund 50% of the purchase price and will receive a 4.4% ownership promote in the JV. The company's 54.4% ownership of the JV will be held in a wholly owned Noble Midstream subsidiary, Laramie River DevCo LP. Greenfield Midstream will own 45.6% of the JV.
Saddle Butte assets include a large scale integrated crude oil gathering system in the DJ Basin, consisting of approximately 160 miles of pipeline in operation, 300 000 bpd of delivery capacity and approximately 210 000 bbls of crude oil storage capacity. Saddle Butte has approximately 115 000 dedicated acres from six customers under fixed fee arrangements, including approximately 72 000 dedicated acres from PDC Energy. Upon the closing of the acquisition, PDC Energy plans to expand its Saddle Butte acreage dedication to approximately 96 000 acres and extend its dedication by five years, bringing the dedication contract duration to approximately 12 years from close.
Noble Midstream will operate and control the Saddle Butte system upon closing, which is expected in the first quarter of 2018, subject to customary closing conditions, including the receipt of regulatory approvals. Noble Midstream and Greenfield Midstream will jointly provide commercial efforts to attract further producer dedications.
"Saddle Butte is a strategic expansion of our footprint in the DJ Basin, which creates a premier DJ Basin crude gathering system and significantly enhances our third party customer base. The expanded crude gathering system and JV structure provides Noble Midstream flexibility to enhance returns on future capital projects," stated Terry R. Gerhart, Chief Executive Officer of the general partner of Noble Midstream.
"This acquisition is accretive to our organic financial outlook, competes well with capital returns within the portfolio, and further extends our 20% distribution per unit growth horizon while preserving our conservative leverage position. We also remain focused on our objective to generate 50% of the Noble Midstream's EBITDA in the Delaware Basin by the end of 2020," added Gerhart.
"We are excited to partner with Noble Midstream on the formation of Black Diamond and look forward to bringing both our commercial and operations expertise to the table," said Greenfield CEO Jeremy L. Ham. "This is a powerful combination. The Denver Julesburg Basin is one of the fastest growing plays in the country, Noble Midstream is a world class midstream provider, and we bring strong producer relationships and a long history of creating value for our stakeholders."
Read the article online at: https://www.worldpipelines.com/business-news/13122017/noble-midstream-and-greenfield-midstream-form-pipeline-jv/
You might also like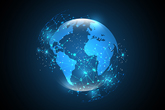 This year's COP28 President Sultan Ahmed Al-Jaber has called on global oil and gas companies to do more to achieve climate goals.