---
Wood, the global consulting and engineering company, has become a steering member of the Hydrogen Council, a group of leading companies working together to ensure hydrogen plays a key role in accelerating the energy transition and the journey towards a low-carbon future.
The CEO-led initiative brings together more than 100 companies from across the hydrogen value chain including energy majors, technology providers, private equity firms and car manufacturers who all share a commitment to decarbonisation.
Josh Carmichael, Vice President of Hydrogen at Wood, said: "As the global focus on the green revolution intensifies and energy demand continues to rise, hydrogen is essential if we are to meet our collective goals to decarbonise industry and transportation.
"Wood's world-leading process technology experts have supplied hydrogen production units, based on steam reforming processes, for more than 60 years. We also have expertise in renewable power and carbon capture and storage, to produce green and blue hydrogen, and new technologies in bio hydrogen. We are committed to the ongoing development of our proprietary hydrogen technology by improving its efficiency and integration with carbon capture and storage.
"Our membership of the Hydrogen Council is an important part of our strategy to drive new technology and solutions and collaborate with like-minded partners to help solve the unprecedented challenges we face today and tomorrow."
Chief Executive of Wood, Robin Watson, said: "At Wood, we have a long track record of delivering hydrogen projects at an industrial and commercial scale and it will be an even bigger part of our future. If carbon drove the industrial revolution, then hydrogen will underpin the low-carbon revolution we need as we aspire to shape a net-zero future."
Read the latest issue of World Pipelines magazine for pipeline news, project stories, industry insight and technical articles.
World Pipelines' July 2021 issue
The July issue of World Pipelines includes a regional report on China's major oil and gas pipeline projects, as well as technical articles on surface preparation, welding, vacuum lifting, inline inspection and more. Don't miss our annual Pigging Services Directory, showcasing the latest in pigging products and services, along with pigging project updates.
Read the article online at: https://www.worldpipelines.com/business-news/13072021/wood-joins-the-hydrogen-council-as-steering-member/
You might also like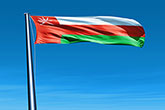 Oman's OQ Gas Networks announces price for gas pipeline business IPO.