---
To reinforce its local presence and bring the services closer to its customers, Pemamek Ltd. has opened a daughter company in Germany. The official subsidiary, Pemamek GmbH, will be led by the newly hired sales director, Oliver Decker.
As a part of the global company strategy, Pemamek Ltd. has opened a daughter company, Pemamek GmbH, in Germany. The subsidiary, active since April 2021, is strategically located in the centre of Germany, in Bad Arolsen. To lead the operations in Germany, Pemamek has hired an experienced sales professional and native German, Oliver Decker.
"We are currently in a strong growth phase and by opening a daughter company to a potential market area, we can support our future growth. Being locally present and close to our customer in selected areas is also a part of our long-term business strategy", tells the CEO of Pemamek Ltd., Juha Mäkitalo.
For decades Pemamek has provided customised proven solutions for varied heavy industries globally, such as shipbuilding, wind energy, power generation, heavy equipment, general fabrication, and offshore and process equipment globally. In Germany, the initial plan is to primarily focus on wind energy, general fabrication, and heavy equipment sectors.
"We already have a strong global presence in certain sectors, such as shipbuilding. Now, with the new opening, we target to grow our market share also in other segments." Mäkitalo continues, "We're excited to have Oliver [Decker] joining the ranks of Pemamek, as he has a long experience in machine sales and profound knowledge from the German markets."
According to the newly hired Sales Director of Pemamek GmbH, Oliver Decker, PEMA solutions have much potential in the markets, thanks to their modern automation technology and high quality.
"I am looking forward to improving Pemamek's position in the German markets and develop the customer base. There is a lot of unused potential for high-quality PEMA products and solutions, so I'm sure that now by being locally present, we can make an even bigger impact," summarises Decker.
In addition to having a subsidiary, Pemamek will continue maintaining and developing its local partner network and agents in Germany.
Read the latest issue of World Pipelines magazine for pipeline news, project stories, industry insight and technical articles.
World Pipelines' May 2021 issue
The May issue of World Pipelines includes a regional report on Canada's oil and gas sector, as well as technical articles on integrity management software, leak detection, NDT, and project case studies. Don't miss our feature on young pipeliners, in which World Pipelines' Senior Editor Elizabeth Corner interviews the winners of the John Tiratsoo Award for Young Achievement, awarded by Young Pipeliners International, in partnership with PPIM.
Read the article online at: https://www.worldpipelines.com/business-news/13052021/pemamek-announces-german-subsidiary-opening/
You might also like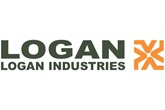 The company is able to bring 90% of its NDE operations in-house instead of outsourcing.