Shell Midstream Partners, L.P. announces agreement to acquire additional interests in Explorer and Colonial Pipelines
Published by Aimee Knight, Editorial Assistant
World Pipelines,
---
Shell Midstream Partners, L.P. announced today that it has entered into an agreement to acquire Shell's 25.97% equity interest in Explorer Pipeline Company (Explorer) and 10.125% equity interest in Colonial Pipeline Company (Colonial) for US$800 million. The acquisition will increase Shell Midstream Partners' interest in Explorer to 38.59% and in Colonial to 16.125%.
"This acquisition is evidence of our strategy in action – we will continue to build scale with diversified assets that provide robust, ratable cash flows," said Kevin Nichols, CEO of Shell Midstream Partners. "The Explorer and Colonial systems have the capacity to deliver some three million bpd of refined products, providing energy to key demand centers of the United States."
The acquisition is expected to be immediately accretive to unitholders and anticipated to be funded with 75% debt through a credit facility with our Sponsor and 25% equity placement to Shell Midstream LP Holdings LLC, a wholly owned subsidiary of our Sponsor, Royal Dutch Shell.
Key value drivers for the transaction include:
Strategic access to growing advantaged refined products supply from the Gulf Coast. Increased position in midstream assets delivering ratable and growing cash flows. The transaction value, including proportional non-consolidated debt at Explorer and Colonial, reflect an approximate 7 times multiple of the contributed interest's forecasted next twelve months adjusted earnings before interest, taxes, depreciation and amortisation.
The acquisition is expected to close in the second quarter of 2019, and is subject to the Hart-Scott-Rodino Antitrust Improvements Act approval and other customary closing conditions.
Explorer is recognised as one of the nation's leading petroleum products transporters serving more than 70 major cities in 16 states. Its 1830-mile pipeline transports gasoline, diesel, fuel oil and jet fuel with a capacity of 660 000 bpd. Explorer continues to diversify its portfolio of services for its shippers.
Colonial is the largest refined products pipeline in the United States. The pipeline starts in Houston, Texas, and terminates in New York harbour, serving all major metropolitan areas along its route. It supplies approximately 50% of the refined products consumed on the East Coast, sourcing supply from approximately 29 refineries and delivering to more than 260 terminals.
The terms of the acquisition were approved by the conflicts committee of the Board of Directors of the General Partner of Shell Midstream Partners, which consists entirely of independent directors. The committee was advised by Evercore Group, L.L.C. as to financial matters and Hunton Andrews Kurth LLP as to legal matters.
Read the article online at: https://www.worldpipelines.com/business-news/13052019/shell-midstream-partners-lp-announces-agreement-to-acquire-additional-interests-in-explorer-and-colonial-pipelines/
You might also like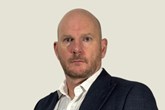 Bill Chilton has been announced as the new Diving Manager at the International Marine Contractors Association.