---
Noble Energy, Inc ('Noble Energy' or the 'Company') announced its capital expenditure and production outlook for 2020. Key objectives and priorities for the year include:
Generate at least US$500 million in organic free cash flow at the upstream level.
Enhance the return of capital to investors and strengthen the balance sheet.
Further improve US onshore capital efficiency and cost structure, while delivering moderate oil production growth.
Drive material cash flow and production growth from the Leviathan project.
David L. Stover, Noble Energy's Chairman and CEO, commented, "Our 2020 capital budget and production outlook illustrates the Company's commitment to capital discipline, enhanced returns, and long-term sustainable free cash flow. In our onshore business in 2019, we materially lowered maintenance capital needs through sustainable drilling and completion cost reductions, and we anticipate even further capital efficiency gains as we focus 2020 investment in our large contiguous acreage positions in the DJ and Delaware Basins.
With substantial cash flow and volume growth expected from Leviathan, we are prioritising free cash flow generation over US onshore growth in 2020. Conventional major project developments, where we have a deep line-up of low-cost discovered resources, along with a return to exploration drilling provide significant catalysts for our Company this year as we build long-term value. The combination of our diversified, low cost of supply portfolio and top-tier execution capabilities positions us well to deliver leading returns to our investors in 2020 and strong free cash flow generation."
Capital plan
The Company's 2020 capital programme has been established at a range of US$1.6 to US$1.8 billion, a reduction of approximately US$560 million from 2019. This capital range does not include any midstream capital investments funded by Noble Midstream Partners LP.
Capital expenditures within the U.S. programme are planned at slightly over US$1.3 billion, with approximately 60% allocated to the DJ Basin and 40% in the Delaware Basin. Similar to 2019, Noble Energy anticipates drilling and completing 110 - 120 wells in the DJ Basin and 50-60 wells in the Delaware Basin in 2020. No new drilling or completion activity is planned for the Eagle Ford. More than 75% of DJ Basin wells online will come from the Mustang IDP with the remainder primarily in Wells Ranch. The Delaware Basin programme will focus on Wolfcamp A development in the northern and central parts of the Company's acreage position. As compared to 2019, average well costs in each of the DJ and Delaware Basins are expected to be down approximately 10%. Included in Delaware Basin capital for 2020 is an estimated US$35 million for line fill associated with the EPIC Crude Pipeline start-up expected in the first quarter of the year. Approximately 60% of the Company's US onshore capital programme is targeted for the first half of the year.
Offshore development capital expenditures are planned at approximately US$275 million, significantly lower than 2019 as the Leviathan project concludes. Two-thirds of this amount is planned to be deployed in West Africa to progress the natural gas monetisation project at Alen in Equatorial Guinea. The remaining one third is in Israel primarily for pipeline expansion work related to meeting contracted regional demand growth as well as finalisation of Leviathan phase one development.
In addition, the Company anticipates approximately US$75 million in exploration capital, with the majority of that amount representing costs associated with an offshore Colombia well planned in the second half of the year.
Double-digit total company volume increase with moderate US onshore oil growth
Sales volumes for 2020 are estimated to be approximately 10% higher than 2019 at the midpoint of the Company's range of 385 000 - 405 000) boe/d. Growth in 2020 is expected to be primarily a result of the impact of the Company's Leviathan project, offshore Israel which commenced production at the end of 2019. Noble Energy's natural gas sales volumes from Israel are estimated to average 445 - 485 million ft3 equivalent per day in 2020, an anticipated increase of over 100% from 2019.
In Equatorial Guinea, sales volumes are anticipated to be down 10 - 15 % from 2019 due to natural field decline, as well as fourth quarter planned maintenance at Alba. Natural gas represents more than half of the year on year decrease. Although benefitting from the Aseng 6P oil well which commenced production in late 2019, crude oil for 2020 will decline slightly. 4Q20 downtime, primarily from the Alba field, will impact full year average production by approximately 12 - 15 million ft3/d, or 50 - 60 million ft3/d for the fourth quarter.
In the United States, 2020 sales volumes are designed to be consistent with the 2019 average, with onshore oil volumes expected to be 3% - 5% higher than the full year 2019 average. Based upon the Company's expected production profile, fourth quarter 2020 US onshore oil volumes are expected to be 5% - 7% higher than fourth quarter 2019. This hydrocarbon mix shift reflects the Company's capital focus in the higher-return DJ and Delaware Basins, improving per barrel margins year on year and contributing cash flow growth. DJ Basin volumes are expected to be nearly 10% higher y/y with the Delaware consistent with 2019 levels and the Eagle Ford declining.
Total Company volumes will grow from the first to the second half of the year. Natural gas sales from the Company's Israel assets will be higher in the second half of the year based on contracted volumes to Egypt and Jordan. Additionally, US onshore volumes will be substantially higher in the second half of the year, reflecting the timing of wells commencing production. The second quarter is anticipated to be the highest quarterly turn-in-line count for the year, with peak US onshore production in the third quarter.
Read the article online at: https://www.worldpipelines.com/business-news/13022020/noble-energy-announces-2020-capital-budget-and-outlook/
You might also like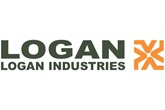 The company is able to bring 90% of its NDE operations in-house instead of outsourcing.