---
"An explosion occurred at 8:45am (local time), followed by a fire. Things are under control but according to preliminary reports there are several people injured," police spokesman Edmund Tragschitz told press. The blast occurred near Baumgarten, Gaenserndorf district.
A blast about 9 am at the Baumgarten compressor station in Austria has injured at least 18 people and left one missing and presumed dead, interrupting flows at one of the main points where Russian natural gas enters Europe.
This followed two days of snow in London and cooler-than-normal temperatures spread from the Alps to Scandinavia, which raising demand for heating fuels.
The underground pipeline belongs to the Vienna-based OMV group, which has confirmed that there was a gas explosion at the site.
All work has been halted at the site, which has been completely shut down, according to Gas Connect Austria, which works in partnership with OMV Group.v
Italian industry minister Carlo Calenda has announced that his country will declare a state of emergency for its energy supplies following the blast, stating that Italy has a "serious gas supply problem."
He took it as an opportunity to stress Italy's need for the controversial Trans Adriatic Pipeline (TAP), which has been protested by environmentalists. "If we had had the TAP, we would not have to declare a state of emergency," Calenda told reporters.
Slovakia's main gas transit route to Austria was closed following the explosion. "As a result of the event in Austria [...] we adjusted the transit regime in our network to fully secure its safety and suspended transit to Baumgarten," a spokesman for Slovakian gas operator Eustream said. He added that gas supplies in Slovakia had not been affected.
Russia's Gazprom says it is aware of the incident and is "currently working on the redistribution of gas flows" to ensure customers remain unaffected.
The Baumgarten gas hub is one of Europe's most important distribution points for natural gas. It handles some 40 billion m3/y from Russia, Norway, and other countries.
Initial police reports stated that the explosion was triggered by a "technical cause," but didn't elaborate and said that local authorities are investigating.
Natural gas and power prices jumped in Europe, and Brent crude oil futures rose above US$65 65/bbl for the first time since June 2015.
Britain, which is struggling to absorb the impact of a crack that shut down a key North Sea pipeline network, felt the biggest increases.
Read the article online at: https://www.worldpipelines.com/business-news/12122017/pipeline-explosion-in-austria-kills-one-injures-others/
You might also like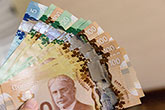 Trans Mountain Corp applies to regulators for tolls on its long-delayed 590 000 bpd pipeline expansion.