---
Global Marine Group (GMG), a leading provider of offshore engineering services to the telecommunications, oil and gas, and renewables industries, announced today that Global Marine Systems Limited (GMSL) has entered into an agreement with Fugro N.V. under which GMG will acquire Fugro's trenching and cable lay services business.
The purchase consideration, valued at approximately US$73 million, consists of the issuance to a subsidiary of Fugro of a 23.6% equity interest in Global Marine Holdings LLC (the parent company of GMSL), valued at US$65 million, and an obligation of GMSL to pay Fugro US$7.5 million within one year pursuant to a secured vendor.
The acquisition of Fugro's trenching and cable lay services business involves the transfer to GMG of 23 Fugro employees located in Aberdeen, as well as one vessel (M/V Symphony), two powerful Q1400 trenchers, and two work class remotely operated vehicles. Built in 2011, the M/V Symphony, a multi-purpose vessel with an extensive 1400 m² deck space, will join GMG's cable installation and maintenance fleet. In addition, as part of this transaction, Fugro will become the preferred provider of marine site characterisation and asset integrity services to GMG.
The acquisition will significantly enhance GMG's portfolio of service offerings to the market, with a comprehensive range of integrated services, with the immediate capacity to complete additional packages of work in direct response to market demands. This transaction will provide GMG with highly capable, proven assets with a history of delivering complex engineering projects to customers around the world.
Fugro is the world's leading, independent provider of geo-intelligence and asset integrity solutions. Fugro acquires and analyses data on topography and the subsurface, soil composition, meteorological and environmental conditions, and provides related advice. With its geo-intelligence and asset integrity solutions, Fugro supports the safe, efficient and sustainable development and operation of buildings, industrial facilities and infrastructure and the exploration and development of natural resources.
Since the founding of Fugro's trenching and cable lay services business in 2012, Fugro has established a strong presence in the renewables market, working with offshore wind farms including Lincs Wind Farm, Humber Gateway, Gwynt y Môr and Rampion. The business has also conducted multiple operations in oil & gas for major oil companies such as Shell and BP.
"This acquisition is another deliberate step in our strategic plan, adding extensive capabilities of the Fugro trenching and cable lay team to the Global Marine Group and further equipping us with proven assets to support our growth plans," said Ian Douglas, CEO of Global Marine Group. "I am delighted that Fugro identified us as the right partner to advance their trenching and cable lay business and I am looking forward to welcoming the Aberdeen based trenching team to our corporate family. We are committed to our vision of engineering a clean and connected future and we will continue to build, align and adapt our business in order to meet the evolving needs of our customers."
"As we continue to carefully build and develop our business in support of our long-term strategic view, we are delighted to partner with Fugro," added Dick Fagerstal, Executive Chairman of Global Marine Group. "Fugro's long standing world-wide expertise in many segments of the offshore services markets will greatly benefit the Global Marine Group as we work towards our goal of delivering attractive risk adjusted returns for all our constituents."
"A key objective of Fugro's 'Building on Strength' strategy is to seek a partnership or divest our construction and installation related marine activities," said Paul van Riel, CEO of Fugro. "We have taken a major step forward in delivering on this strategic objective by contributing our trenching and cable lay services business towards a promising partnership with Global Marine Group. Fugro will participate in a profitable and diversified business with solid growth potential. This step will also support Fugro's growth in the nautical market segment."
The transaction is subject to customary closing conditions, and is expected to close in 4Q17.v
Read the article online at: https://www.worldpipelines.com/business-news/12102017/global-marine-group-to-acquire-fugros-trenching-cable-business/
You might also like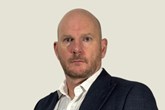 Bill Chilton has been announced as the new Diving Manager at the International Marine Contractors Association.