---
SOCAR's Baku Higher Oil School and BP launched the 'Business education for engineers' course which will be funded by BP in support of education and development of national engineers in Azerbaijan. The programme is designed for the 5th year undergraduate students of Baku Higher Oil School (BHOS) and will aim to provide extensive knowledge in management and business. This is in addition to the high quality engineering education and industrial experience of the prospective graduates and will enable them to integrate into the business environment more efficiently.
The course is expected to develop skills in the analysis and evaluation of complex business problems, and to cultivate a methodical approach to problem solving and decision making. In line with the aim, the curriculum of the course will consist of eight core modules: presentation and communication skills, project management, time management and efficiency, leadership, risk management, introduction to finance, budget and cost control, HR management fundamentals, and negotiation skills.
Rovnag Abdullayev, President of SOCAR said: "Today our partnership with BP enters a new phase. I'm sure that this project will prove itself valuable for our youth, helping them reach new levels of success. Baku Higher Oil School is one of SOCAR's most successful projects. This university was founded by the decree of the President of Azerbaijan Mr. Ilham Aliyev and it already assumed leadership within its sector of education, setting a new standard and motivating other universities in the country to strive for higher achievements. That created an accelerating effect within the scope of transforming oil revenues into human capital, as ordered by the head of state."
Gary Jones, BP's Regional President for Azerbaijan, Georgia and Turkey, said: "This is an important project for BP as a company which has selected education as a key direction of its social investment in Azerbaijan. With this project, we intend to contribute to building the necessary management and business skills at the university stage. These are the skills that most graduates find challenging to build when they start their business career in modern organisations. Our practice also shows that in many cases it is not an easy step to take for university graduates, including engineers. We believe this course will equip the targeted undergraduate students with business management tools and techniques that will help them achieve smooth transition from university education to business career. This is also an opportunity for us to closely cooperate with SOCAR and BHOS helping the country develop high quality national engineers."
Elmar Gasimov, Rector of Baku Higher Oil School said: "Since its establishment as an integral part of SOCAR, Baku Higher Oil School has been assigned with educating high level specialists, in accordance with modern standards. With the modern equipment, provided by SOCAR, and its international curriculum BHOS quickly managed to attract the interest of youth to technical subjects. Today the brightest minds of our nation are being educated here. Last year the lowest admission score was 662. This year our first graduates took leave. All of them found jobs in leading companies. Although SOCAR started this success story, other companies are also welcome to join. Today we're building upon this success together with our partner BP. The new programme will help to integrate young engineers into modern business environment, paving the way for higher achievements."
The duration of the project is 11 months (February - December 2018) with a total value of US$180,000.
Read the article online at: https://www.worldpipelines.com/business-news/12032018/bp-and-socars-social-investment-in-azerbaijan/
You might also like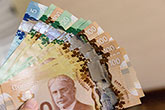 Trans Mountain Corp applies to regulators for tolls on its long-delayed 590 000 bpd pipeline expansion.