The Dräger Group announces new division of its UK business will be based in Aberdeen
Published by Aimee Knight, Editorial Assistant
World Pipelines,
---
Dräger Safety UK, part of The Dräger Group, an international leader in the fields of medical and safety technology, has announced the launch of Dräger Hire, a new UK-wide safety equipment rental service.
The £2 million 2000-item rental fleet will be operated from the firm's Aberdeen base and will offer 24-hour delivery across the full range of Dräger products anywhere in the UK.
The UK service will be supported by Dräger's global rental headquarters, based in Krefeld, Germany, which holds a 125 000-item fleet of rental equipment worth £30 million, and will fulfil more specialist product items. Dräger manufactures its products, ranging from fire safety equipment and portable gas detectors to thermal imaging cameras and rescue apparatus, in the UK and Germany.
Matthew Bedford, Managing Director, Sales and Service Draeger UK and Ireland, comments: "Dräger has been driving innovation in safety technology for over 130 years and it is essential that we continue to listen and respond to the changing ways that our customers want to do business.
"At the moment more than ever before, businesses want the latest safety equipment on hand exactly when its needed, without the burdens that can sometimes come with ownership – maintenance, calibrating, testing etc..
"We hope that by offering greater flexibility to customers through the launch of Dräger Hire we can support UK businesses at a challenging time, helping them to keep workers safe, and allowing them to do business in whichever way suits them best."
The announcement comes as Dräger outlined the key findings of a consultation involving UK businesses regarding the ways in which workplace safety is being affected by the pandemic.
Almost half (46%) of those businesses surveyed reported that they had been forced to consider, or had already enacted, prioritising business-critical issues such as worker safety over non-essential spend because of current economic challenges.
88% of the businesses included in the research reported that social distancing requirements had presented safety challenges, with people having to work in smaller teams or alone as a result (22.6%).
Bedford continues: "Despite the current economic pressures that many businesses are under, it's clear that worker safety remains a high priority. Our consultation with businesses shows that ensuring companies have the most modern equipment to safeguard their staff is the main perceived benefit of renting, rather than purchasing, safety equipment (64%). This was followed by the advantage of not being responsible for maintenance (56%), whilst the financial benefits of renting equipment – specifically, aiding cashflow (12%) and being a lower cost alternative (22%) – ranked lower."
The three core components of the Dräger Hire service include:
Rental of individual or multiple items from Dräger's extensive range of safety equipment which includes gas detection devices, hazmat suits, safety harnesses and mobile radio systems.
'Rental robots' – automated lockers stocked with safety equipment installed at, or close to, a customer facility allowing fast access to items when required by authorised personnel.
Hire shops – fully-equipped safety equipment rental cabins installed and managed (by Dräger Hire staff) on site at a customer facility, providing rapid access to ready-to-use devices.
Read the article online at: https://www.worldpipelines.com/business-news/12022021/the-drger-group-announces-new-division-of-its-uk-business-will-be-based-in-aberdeen/
You might also like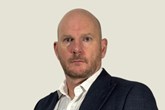 Bill Chilton has been announced as the new Diving Manager at the International Marine Contractors Association.