---
Reuters have reported that Hurricane Michael this week cut 42% of US Gulf of Mexico daily crude oil production and nearly a third of natural gas output, the largest reductions in a year, after companies evacuated staff and shut-in platforms as a precaution.
Hurricane Michael slammed into the Florida Panhandle on 10 October as a fast-moving, Category 4 storm bringing heavy rains and winds of mph to the US southeast.
Companies turned off daily production of 718 877 boe and 812 million ft3 of natural gas by midday on 10 October, according to the federal offshore regulator, the Bureau of Safety and Environmental Enforcement (BSEE).
Despite the fall in output, US crude futures CLc1 settled down more than 2% at US$73.17/bbl on 10 October, tracking the weaker US stock market and reflecting the declining importance of Gulf of Mexico output due to burgeoning growth from onshore shale fields.
The cuts represent approximately 6.5% of the nation's daily output of 11.1 million bbls of crude. It is the most since Hurricane Nate in 2017 curtailed more than 90% of Gulf oil production.
It can take several days after a storm passes to restaff and check equipment before production can resume.
Oil producers including Anadarko Petroleum Corp, BHP Billiton, BP, Chevron Corp and Exxon Mobil Corp evacuated workers from 89 Gulf production platforms before the storm entered the Gulf.
Kinder Morgan Inc., North America's second largest energy pipeline operators, said its fuel and natural gas lines serving the southeast were unaffected. Construction at its Elba Island, Georgia, liquefied natural gas (LNG) project will be suspended on 11 October and resume once the storm passes.
US Gulf Coast oil refineries were not in the path of the storm and continued to operate. The Louisiana Offshore Oil Port LLC, the only port in the US capable of fully loading and unloading supertankers, halted operations at its marine terminal.
The week prior to the storm, drillers were pulling approximately 3.4 billion ft3/d of natural gas from offshore Gulf of Mexico wells. On 9 October, that figure was down to just 2.2 billion ft3/d, according to data from Refinitiv.
Southern Co., the biggest power company in Georgia and Alabama, on 10 October reduced power in two units at the Farley nuclear power plant in Alabama as a precautionary measure.
The reduced operating level will allow personnel to continue monitoring the storm's progress and if necessary shut the 1751 MW Farley plant, which is approximately 90 miles (145 km) north of the coast.
More than 162 000 customers in Florida, Georgia and Alabama were without power on 10 October, according to local power companies, and the outages were expected to rise as the storm moved farther inland.
Read the article online at: https://www.worldpipelines.com/business-news/11102018/hurricane-michael-stops-42-of-us-gulf-oil-output/
You might also like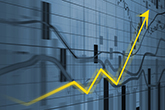 The emerging digital map of power and broadband cables, gas and water pipes and other underground infrastructure is set to grow the economy by £5 billion.