---
The Hon. Elizabeth A. McClanahan, President and Dean of Appalachian School of Law (ASL) and former Justice on the Supreme Court of Virginia, announced yesterday that the Hon. Bernard L. McNamee has joined the faculty at Appalachian School of Law as the Street Distinguished Visiting Professor of Law.
McNamee joined the Federal Energy Regulatory Commission (FERC) in 2018 for a term that ended in 2020. McNamee is a partner with McGuireWoods LLP and a Senior Advisor with McGuireWoods Consulting.
During his time on the Commission, McNamee was recognised as a leader on a number of important energy issues and participated in more than 1700 published orders on issues related to wholesale electricity markets, natural gas pipelines, LNG export facilities, oil pipeline rates, hydro facilities, reliability standards, and ratemaking. He also testified before Congress and spoke before energy organizations throughout the country.
Prior to his appointment to FERC, McNamee served in the US Department of Energy as Executive Director of the Office of Policy and Deputy General Counsel for Energy Policy.
His sterling career in public service includes serving four attorneys general in two states (Virginia and Texas), including Virginia Attorneys General Judy Jagdmann, Jerry Kilgore, and Randolph Beales, and policy advisor roles for US Senator Ted Cruz of Texas and former Virginia Governor George Allen.
Governor Allen, a member of ASL's Board of Trustees, expressed delight upon learning of McNamee's new position. "Congratulations to ASL for recruiting five-star Professor Bernie McNamee," Allen said.
"He is a smart, thoughtful, and positive person in every respect. I know students will benefit from his exceptional real-world knowledge and experience which he will no doubt impart with energy and precision."
The Chairman of the ASL Board of Trustees, Jerry Kilgore, agreed: "ASL truly benefits from Bernie McNamee's agreement to teach at the school. His strong background in public and private service will give our students a broad array of experiences in legal education. Having worked with Bernie in various roles in the past, I know him to be a person of great intellect with a love of the Rule of Law. I look forward to him joining our ASL team."
Previously, McNamee was a partner at McGuireWoods where he represented electric and natural gas utilities before state public utility commissions, including the Virginia State Corporation Commission.
McNamee will teach energy law at ASL starting with the Spring 2021 semester.
"The addition of Commissioner McNamee to the faculty at ASL will provide our students with the experience and insights of one of the leaders in US energy policy and the law, further strengthening ASL's reputation as a leader in energy and natural resource law education," stated Dean McClanahan.
"I am honoured to join ASL and thank Justice McClanahan, the Board and the faculty for this exciting opportunity," McNamee responded. "Energy issues are a growing area of the law and the economy and I am excited to join ASL, work with its faculty and students, and contribute to ASL's leadership in energy and natural resource law."
Read the article online at: https://www.worldpipelines.com/business-news/11022021/former-ferc-commissioner-joins-appalachian-school-of-law/
You might also like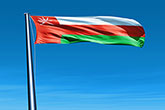 Oman's OQ Gas Networks announces price for gas pipeline business IPO.