Perma-Pipe International Holdings, Inc. announces financial results
Published by Sara Simper, Editorial Assistant
World Pipelines,
---
"Revenues for the first quarter of US$31.2 million increased 28% from the US$24.4 million for the same quarter last year. The resulting income from operations of US$0.2 million was also above the US$0.9 million loss incurred in the same quarter of 2021," noted President and CEO, David Mansfield. "While both revenues and margins improved, there was a corresponding increase to operating expenses, which was partly due to personnel costs and driven by the increased levels of activity."
"During 1Q22, the oil and gas market in Canada has been returning to increased levels of investment, and the industry outlooks are positive. There has also been a notable improvement to our results in Saudi Arabia, where investments in construction projects are expected to return to pre-pandemic levels.
"Our current backlog of US$59.2 million is 50% higher than our 31 January 2022 backlog. After a significant number of new awards during the quarter, including in Saudi Arabia and the US, our backlog is at approximately the same level as it was this time last year, and it is distributed very similarly between our different business units.
"The net income from our results does not reflect the same period improvement as is described above, since there is inconsistency in the rates of taxation in the different countries where we operate, and also because we are not recognising the full tax benefit of past losses. This makes the calculation of effective tax rates extremely inconsistent from period to period, and this is highlighted in the tax charge for this quarter," concluded Mr. Mansfield.
Read the article online at: https://www.worldpipelines.com/business-news/10062022/perma-pipe-international-holdings-inc-announces-financial-results/
You might also like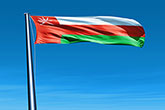 Oman's OQ Gas Networks announces price for gas pipeline business IPO.