---
Marine technology equipment supplier Sonardyne is aiming to become carbon neutral by the end of 2025, making it the first company of its type in the UK subsea industry to publicly announce such an ambitious target.
The goal covers direct and indirect emissions, including those associated with manufacturing as well as supply chain activities, from its UK sites and operations. It cements Sonardyne's long-term commitment to being an environmentally responsible and sustainable business, with a clear goal towards supporting the Paris Agreement on climate change to limit global warming to below 1.5 C°. The target will be guided by and certified to PAS 2060, the internationally accepted standard for carbon neutrality.
"Sonardyne recognises the need for sustainable use of energy to mitigate climate impact and degradation of the environment for the preservation of future generations," says Sonardyne's Managing Director, Graham Brown. "Working to achieve PAS 2060 will help us clearly demonstrate our commitment to our employees, supply chain and communities where we operate.
"We all have a role to play in recognising and supporting the need for sustainable use of energy to mitigate climate change. Sonardyne have supported five decades of responsible operations on and under the world's oceans and seas. As we begin our next 50 years, sustainability and the environment will be an even greater focus for us."
Sonardyne's heritage is in underwater technology innovation; supplying underwater communication, navigation, positioning, imaging and monitoring technologies and services across energy, defence, and science. While the company has always made every effort to limit waste and damage to the environment, for the past five years, reducing energy consumption has been made a key priority.
Last year, Sonardyne invested heavily in roof-mounted solar arrays across its headquarters in Hampshire, covering an area equivalent to 13 tennis courts. The company also uses air source heat pumps, is ISO 50001 Energy Management System certified and has had a Building Management System installed for a number of years, helping it to make the most efficient use of energy for heating and power. Any further energy requirements are purchased from a certified renewable energy supplier.
Additional measures being considered to take it towards PAS 2060 include investment in large-scale batteries and grid services. These will benefit the company's access to and cost of renewable energy. They will also provide additional storage to the wider grid. For areas that cannot be decarbonised any other way, the company will support high quality certified carbon offsetting schemes.
In addition to its investments in energy efficiency across its facilities, Sonardyne has been leading uncrewed and over-the-horizon technology development and adoption. This enables its customers users to realise major reductions in the use of energy-intensive crewed vessels, while also reducing risk to personnel and cost.
Edward Moller, Head of Market for Energy at Sonardyne, says, "Sonardyne's earliest projects were in support of the offshore energy industry and it's always been with a view of making operations easier, safer and more cost-efficient. That usually equates to doing more with less, both in terms of efficient technology to reduce operational time and physically, by performing the same task but with less equipment. Today is no different, except that our goals, like many of our customers, across renewables and oil and gas, are also aligned with the energy transition. The energy sector has the biggest role to play in this transition and we're here to support it."
Ioseba Tena, Head of Market for Defence, says, "Many of the world's naval forces now see climate change as a threat to their strategic objectives. New commitments to meet net zero emissions add additional layers of complexity to the role of defending national interests in the already challenging underwater environment. That is why I am proud that we will continue to build lasting, best-in-class equipment and, in a few short years, these will be built with net zero emissions. This will be one less headache for our customers."
Geraint West, Head of Market for Science at Sonardyne, says, "Climate change is a pressing global issue, which the world's leading ocean research institutes and organisations have been leading the way in understanding. Having worked with many of them over several decades, we're really aware that we need to play our part in reducing the carbon footprint of their research activities. As well as committing to PAS 2060, we're also partnering the United Nations' Decade of Ocean Science and we look forward to supporting the UN's Climate Change Conference (COP 26) here in the UK later this year."
Read the latest issue of World Pipelines magazine for pipeline news, project stories, industry insight and technical articles.
World Pipelines' June 2021 issue
The June issue of World Pipelines includes a regional report on Russia's most prominent oil and gas pipeline projects, as well as technical articles on design standardisation (Burns & McDonnell), corrosion (Tesi S.p.A.), hydrogen blending in pipelines (ILF) and much more. Don't miss the dedicated Coatings Q&A on p. 23, with Winn & Coales International Ltd.
Read the article online at: https://www.worldpipelines.com/business-news/10062021/sonardyne-sets-uk-goal-to-reach-net-zero-by-the-end-of-2025/
You might also like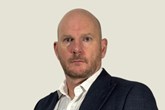 Bill Chilton has been announced as the new Diving Manager at the International Marine Contractors Association.