Deep-tech company Prisma Photonics raises US$20 million to monitor large-scale critical infrastructure while protecting the environment
Published by Sara Simper, Editorial Assistant
World Pipelines,
---
Prisma Photonics, the award-winning, Israeli startup which monitors large scale infrastructure, announced yesterday that it raised US$20 million in a Series B round led by New York-based global private equity and venture capital firm Insight Partners, with participation from SE Ventures (Schneider Electric's venture capital arm) and Future Energy Ventures, the venture capital investment and collaboration platform of E.ON.
The investment will accelerate the company's growth and support new customers and projects. This round brings the total funding raised by Prisma Photonics to over US$30 million. The company's earlier investors include i3 Equity Partners and Chione Switzerland.
Prisma Photonics solutions cover multiple markets, which share the need to monitor and manage large-scale infrastructures such as power transmission grids, oil and gas transmission pipelines, long-spanning railways, highways, subsea cables and pipes, and more. Its fibre sensing technology offers safer, secure, efficient, and cost-effective operations while protecting the environment by preventing spills, wildfires, and other environmental hazards.
Prisma Photonics' solutions monitor these using the pre-existing optical fibres and manage great distances, of up to thousands of km, without installing any sensors on the infrastructure itself. Events and alerts are reported in real-time and within meters of accuracy.
"With the demand for energy on the rise, utility operators find it harder to keep their assets operating smoothly and safely. It is a challenge to monitor and maintain these long infrastructures," said Dr. Eran Inbar, Prisma Photonics CEO. "Our machine learning based solutions are unique as we address this huge scale challenge with ease and accuracy. The investment is a vote of confidence from Insight Partners and a first of its kind in a new domain of critical infrastructure management."
"Prisma Photonics is solving a critical challenge for utility operators, by allowing them to monitor the safety and ongoing operations of their infrastructures," said Ganesh Bell, Managing Director at Insight Partners. "Prisma Photonics' breakthrough technology is a great example of combining deep engineering and AI to solve real world problems of significant consequence. Insight is excited to partner with Eran and team on this exciting next step in the company's growth journey." Ganesh will join Prisma Photonics board.
"This investment comes in the footsteps of a commercial agreement we signed with Prisma Photonics last year," said Barbara Frei, EVP Industrial Automation at Schneider Electric. "We see the potential and believe that with these solutions our customers can drive efficiency and sustainability through energy and resource loss avoidance."
"Prisma Photonics' AI driven 'Hyper-Scan Fiber-Sensing' solution helps to improve grid safety, security and reliability of critical large-scale infrastructures," said Ohad Mamann, Investment Principal at Future Energy Ventures. "We are pleased to partner with the team to further accelerate E.ON's digital grid vision."
Prisma Photonics customers manage thousands of km of infrastructures, among them New York Power Authority, Israeli Natural Gas Lines, Israel Electric Corporation and other tier-1 utility operators. The company has won multiple awards, including recently, the NYPA Smart Innovation award and Red Herring's 2021 European Top 100.
Read the article online at: https://www.worldpipelines.com/business-news/10022022/deep-tech-company-prisma-photonics-raises-us20-million-from-insight-partners-to-monitor-large-scale-critical-infrastructure-while-protecting-the-environment/
You might also like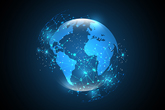 This year's COP28 President Sultan Ahmed Al-Jaber has called on global oil and gas companies to do more to achieve climate goals.