---
GRTgaz has just finalised an investment programme of €17.5 million used to create the first major physical entry point of natural gas in France through Switzerland, at Oltingue (Haut-Rhin).
Carried out in close collaboration with the Swiss FluxSwiss and Italian Snam Rete Gas transmission managers, this programme strengthens the security of France's energy supply by providing access to new sources of Libyan, Algerian and Azeri gas by pipeline (TAP will supply 10 billion m3 of Azeri gas to Italy in 2020). The creation of this new entry point into the GRTgaz network follows on from adaptation work at the Oltingue and Morelmaison (Vosges) stations, started in 2016, for reversing the gas flow direction over this segment of the transmission network.
The entry capacity at Oltingue connects the French market place to the Italian market place in the South to North direction. By creating new opportunities for gas trading between European market places, greater flexibility is offered to the network users (distributors/suppliers) which enables them to choose the cheapest source of gas at any time. The attractiveness of the French gas market is therefore strengthened to the benefit of all consumers.
This new capacity could account for over 8% of the gas volumes consumed by customers connected to the GRTgaz transmission network. As of 1 June 2018, 200 GWh/d of gas will be able to be physically imported from Italy via Switzerland. In the north to south direction, more than 220 GWh/d of gas can already be transmitted every day via Oltingue from France to Switzerland. For its part, Snam Rete Gas is carrying out an investment programme to be able to offer capacity of 400 GWh/d via Switzerland to supply France but also Germany.
The terms for selling the new entry capacity at Oltingue will be offered on the European natural gas booking transmission platform, Prisma.
Read the article online at: https://www.worldpipelines.com/business-news/09052018/creation-of-a-new-natural-gas-import-point-in-france/
You might also like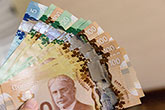 Trans Mountain Corp applies to regulators for tolls on its long-delayed 590 000 bpd pipeline expansion.