---
Arundo Analytics, a software company enabling advanced analytics in heavy industry, has announced the Arundo Condition & Performance Monitoring application (CPM) for industrial equipment.
With Fuglesangs AS, a pump equipment manufacturer and supplier, Arundo recently demonstrated a smart pumping system built on Arundo CPM at an event in Oslo for the launch of Subsea Valley Norwegian Centre of Expertise (NCE) Energy Technology. Arundo and Fuglesangs showed the first end-to-end system for real time pumping analytics in the cloud, based on the latest advances in sensor technology, edge computing, cloud software and machine learning.
Arundo's CPM application was at the core of the demonstration, which took place in front of an audience of over 300 attendees from leading energy and technology companies, as well as members of the Norwegian government. Terje Søviknes, Minister of Petroleum and Energy, spoke at the event.
The Arundo CPM application was developed on the Enterprise platform specifically for midstream equipment such as pumps or compressors. Arundo CPM enables streaming analytics on critical midstream system components. With sensors streaming via Arundo Edge Agent, Arundo CPM allows ongoing insight into equipment condition and performance. Configurable panels allow customers to visualize streaming equipment data, key performance indicators and data-driven analytics. Condition-based alerts can also be sent to specific users via SMS or email.
Arundo's CPM application incorporates several best-in-class technologies:
Via Arundo's Edge Agent software, field-installed industrial equipment intelligently streams its sensor data for real-time analysis.
Via the Arundo CPM dashboard, configurable panels allow customers to visualise streaming equipment data, key performance indicators and data-driven analytics. For the smart pumping system, this includes, streaming measurement data directly from the equipment, such as flowrate, differential pressure, temperature, speed and power ; streaming edge calculations based on these sensors, such as pump efficiency and pump head; and machine learning analytics such as runtime efficiency and time in high vibration.
Arundo CPM also enables condition-based alerts to specific users via SMS or email.
Finally, Arundo CPM enables anomaly detection for predictive equipment analytics. Arundo's anomaly detection approach is based on clustering techniques that learn from historical data and build a complex view of system behaviour across groups of sensors. The trained model can then raise alarms when unseen or failure mode behaviours arise in the system. This anomaly detection approach accounts for multiple complex operational modes. It also enables the combination of multiple sensors into a single measure of the health of the system (a "virtual sensor").
Impaired operations or failure of pumps may have significant consequences for operators. However, prior to this system, the industry had no cloud-based solution that integrates machine learning and advanced data science for the early identification of operating anomalies.
"For hundreds of years, pump and hydraulic system manufacturers focused on improvements in the mechanical operations of pump systems," said Alexander Fuglesang, Fuglesangs Subsea CEO. "Today, with the unprecedented availability of streaming data, for the first time we can understand the actual physical environments in which every specific piece of equipment operates, and fine-tune each individual pump and component accordingly. This will impact many aspects of our industry."
"Arundo was founded to transform heavy industries with data-driven insights. We worked closely with Fuglesangs to develop a smart pumping system that is designed by and for industrial users, and meets their actual needs with software and data science. We were excited to demonstrate Arundo CPM at this event," said Mogens L. Mathiesen, Arundo co-founder and VP Business Development.
"This smart pump demonstration by Arundo and Fuglesangs is an example of the type of world-class technical innovation Subsea Valley aims to promote. We are bringing advances such as this to the global energy sector," said Preben Strøm, Subsea Valley Managing Director.
Arundo CPM is a configurable machine learning application built and delivered via the Arundo Enterprise platform. Arundo will be presenting this application to the North American pump industry as a sponsor of the annual conference of the Hydraulic Institute, taking place 26 February - 2 March in Phoenix, Arizona.
Read the article online at: https://www.worldpipelines.com/business-news/09022018/arundo-analytics-launches-cpm-application/
You might also like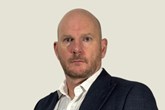 Bill Chilton has been announced as the new Diving Manager at the International Marine Contractors Association.