HoldTight Solutions, Inc. announces the start of production in the European Union
Published by Aimee Knight, Editorial Assistant
World Pipelines,
---
HoldTight Solutions, Inc. has announced the expansion of its global footprint with production beginning in Germany. This expansion results from an increased demand in the European Union market and the planned distributor partners for its flagship product, HoldTight 102. The company will leverage the geographic reach of the state-of-the art manufacturing and distribution plant to keep costs in line with their US pricing structure, increasing its global presence to ensure optimal product satisfaction while offering a source of supply closer to customer projects.
"We're very excited to begin production in Germany," says Ken Rossy, Vice President of Sales and Marketing for HoldTight Solutions. "This demonstrates our further commitment to our global distributors and a testament to the organic growth we have seen in our international business, more specifically the European Union, over the last 18 months."
The facility has already produced its first shipment and will be at full operational capacity by the end of November of this year. This plant will be set up to focus on fulfilling the increased demand for protective coatings and maintenance projects, especially within the marine and pipeline industries. It will potentially serve other markets in the area, including Asia Pacific.
"This new location allows us to better align our services with our customers' demands in a whole new landscape," says Rossy. "This expansion also grants us the opportunity to add even more distributors to our growing list in key international regions. We are actively seeking distributors in the European Union area as we continue to grow."
Read the article online at: https://www.worldpipelines.com/business-news/09012020/holdtight-solutions-inc-announces-the-start-of-production-in-the-european-union/
You might also like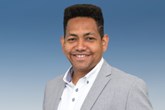 ICR Group's inspection technology has achieved accreditation from two globally-recognised bodies.